FAITH MATTERS: Revisiting the casino decision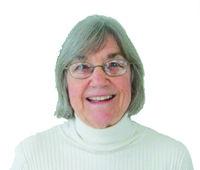 On Jan. 1, just hours after Andrew Cuomo was sworn in for his second term as governor, the life of his father slipped away. In the many commentaries on former Gov. Mario Cuomo's legacy, I've seen no mention of his position on casino gambling, so aggressively promoted by his son. In fact, when legislators in Albany in 1994 considered a constitutional amendment to legalize casinos, Gov. Mario Cuomo told a reporter that he was opposed, saying bringing casinos into a state "doesn't generate wealth, it just redistributes it." The reporter pushed back. Why did he approve expansion of the New York State Lottery? Why didn't he publically oppose race-track betting? Mario Cuomo explained: "There is no question that we have made that concession to gambling. All I'm saying is, enough is enough. Casinos are a whole different breed. It changes communities."
Andrew Cuomo may remember his Dad as a "keynote speaker for our better angels," but on the subject of casino gambling, he wasn't listening. As a December editorial in the New York Times noted, "Gov. Andrew Cuomo and New York's pliable Legislature ... using loaded language on the ballot referendum, tricked the electorate into changing the State Constitution to allow casino gambling on the dubious premise that it would bolster the state economy." With the gambling market already brutally competitive, what upstate New York needs is "a government that nurtures responsible growth while also tending to the interests of the working class, the elderly and the poor. Instead its elected officials are addicted to quick fixes and seemingly painless revenue streams."
Wheeling and dealing to bring a casino to the Finger Lakes was hidden from the public for some time. Five short weeks after the referendum vote, wealthy Rochester-based developer Thomas C. Wilmot revealed elaborate plans for a $350 million casino resort in the rural town of Tyre. With him at the Magee Firehouse meeting was Wilmorite's company attorney Shawn Griffin, from the Harris Beach law firm based in Rochester. (A colleague of Mr. Griffin's at Harris Beach works with the Seneca County Industrial Development Agency. Wilmorite has asked the IDA for a huge financial benefits package; if this "inducement" to build a gambling casino in Tyre is approved, it will be taxpayers who pay.)
Andrew Cuomo is man in a hurry to get things done. Shortly after Wilmot's big plan for tiny Tyre was made public, the Governor laid out a swift schedule for casino development. During his State of the State Address last January, he introduced Mark Gearan as chairman of the New York State Gaming Commission. Cuomo said he expected the commission to make a decision about the winning bidders in time for construction to begin in the early fall.
I was baffled. Why would the president of Hobart and William Smith Colleges, a man who had served our country as director of the Peace Corps in Bill Clinton's administration, agree to chair a gaming commission? Prepared for interviews, President Gearan had a ready answer. He believes in public service. When called by the Governor to serve, how could he say "No"?
The Facility Location Board responsible for site selection was not fully formed until July. Given the enormous task before them, the five men were unable to act as swiftly as Mr. Cuomo anticipated. Three board members held a hearing in Ithaca in September, opening the day by promising they were independent and impervious to outside influence. In my testimony against the Tyre casino, I said the conflict in values would make an interesting case study. (Actually, I'm thinking of writing it.) On Dec. 17 the board finally announced the three proposals it recommends for state licenses — in the Catskills, Schenectady and Tyre. None from the Southern Tier were recommended.
After a storm of criticism from citizens in the Southern Tier, on the day after Christmas Mr. Cuomo wrote the commission and its location board asking them to reconsider. Republican State Sen. John Bonacic was not surprised. "I always knew, the way the governor does his business, he would have a strong influence over the commission." In a posting on the commission's website Friday, Chairman Gearan wrote that a new bidding process in the Southern Tier would be considered. The governor had prevailed.
Sadly, Mario Cuomo's words have proved prophetic. The Finger Lakes community is already changed by the gambling casino. Our Tyre neighbors are suffering grave injustice. And we have been diminished and disheartened by the conflict.
Allison Stokes is founding director of the Women's Interfaith Institute of the Finger Lakes in Seneca Falls. She has M.Div. and Ph.D. degrees from Yale and a Th.M. degree from Harvard. She can be contacted at allisonstokesflt@gmail.com.
To view our latest e-Edition click the image on the left.
Weather sponsored by
Right Now
36°
Rain Shower
Humidity:

88%

Feels Like:

36°

Heat Index:

36°

Wind:

3 mph

Wind Chill:

36°
UV Index:

0 Low

Sunrise:

07:32:19 AM

Sunset:

04:34:54 PM

Dew Point:

33°

Visibility:

6 mi
Today
Periods of rain and snow. Temps nearly steady in the mid 30s. Winds light and variable. Chance of precip 50%.
Tonight
Cloudy. Flurries or snow showers possible late. Low 32F. Winds WSW at 5 to 10 mph.
Tomorrow
Increasingly windy with intermittent snow showers, especially early. Temps nearly steady in the mid 30s. Winds WNW at 20 to 30 mph. Chance of snow 40%.