Keuka Storm women's volleyball
Spencer Tulis / Finger Lakes Times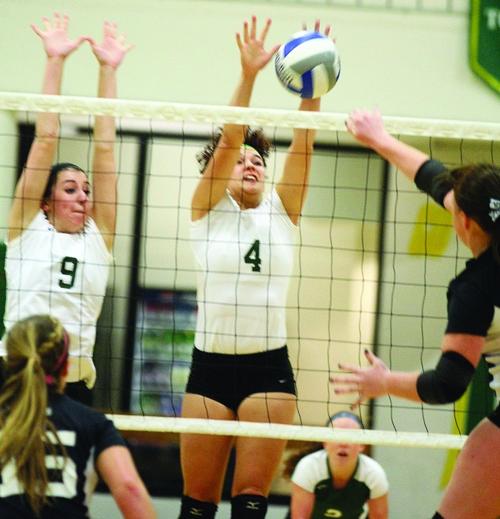 As featured on
KEUKA PARK — The Keuka women's volleyball team won its seventh straight match with a 3-0 non…
Weather sponsored by
Humidity:

52%

Feels Like:

-18°

Heat Index:

0°

Wind:

13 mph

Wind Chill:

-18°
UV Index:

0 Low

Sunrise:

07:08:43 am

Sunset:

05:36:10 pm

Dew Point:

-14°

Visibility:

10 mi
Today
Overcast skies and windy. A few flurries or snow showers possible. High near 0F. Winds WNW at 20 to 30 mph.
Tonight
Windy early...occasional snow showers. Low around -5F. NW winds at 20 to 30 mph, decreasing to 5 to 10 mph. Chance of snow 40%. About one inch of snow expected.
Tomorrow
Flurries or snow showers possible early. Cloudy. High 9F. Winds NW at 5 to 10 mph.
Weather Alert
NYZ010>014-020-021-085-140430-
/O.CON.KBUF.WC.W.0001.000000T0000Z-160214T1500Z/
NORTHERN ERIE-GENESEE-WYOMING-LIVINGSTON-ONTARIO-CATTARAUGUS-
ALLEGANY-SOUTHERN ERIE-
INCLUDING THE CITIES OF...BUFFALO...BATAVIA...WARSAW...GENESEO...
CANANDAIGUA...OLEAN...WELLSVILLE...ORCHARD PARK...SPRINGVILLE
319 PM EST SAT FEB 13 2016

...WIND CHILL WARNING REMAINS IN EFFECT UNTIL 10 AM EST SUNDAY...

* LOCATIONS...ERIE...GENESEE...WYOMING...LIVINGSTON...ONTARIO...
  CATTARAUGUS AND ALLEGANY COUNTIES.

* TIMING...THROUGH LATE SUNDAY MORNING.

* WINDS...NORTHWEST 15 TO 25 MPH WITH GUSTS UP TO 35 MPH.

* WIND CHILL VALUES...AS LOW AS 30 BELOW.

* IMPACTS...WIND CHILLS AND TEMPERATURES WILL REACH DANGEROUSLY 
  COLD LEVELS. THE FRIGID CONDITIONS COULD RESULT IN FROZEN 
  PIPES...AND WILL QUICKLY LEAD TO FROSTBITE AND HYPOTHERMIA IF 
  YOU ARE NOT PROPERLY DRESSED.

PRECAUTIONARY/PREPAREDNESS ACTIONS...

STAY TUNED TO NOAA WEATHER RADIO OR YOUR FAVORITE SOURCE OF
WEATHER INFORMATION FOR THE LATEST UPDATES. ADDITIONAL DETAILS
CAN ALSO BE FOUND AT WWW.WEATHER.GOV/BUFFALO.

A WIND CHILL WARNING IS ISSUED WHEN A STRONG WIND WILL COMBINE
WITH COLD TEMPERATURES TO CREATE DANGEROUSLY COLD CONDITIONS FOR
EXPOSED SKIN. THE WIND WILL MAKE IT FEEL LIKE IT IS 25 DEGREES
BELOW ZERO OR COLDER FOR SEVERAL HOURS. THOSE PLANNING TO VENTURE
OUTDOORS SHOULD USE COMMON SENSE AND DRESS WARMLY.

&&

$$


Next 12 Hours
9 PM
-1°
Few Snow Showers
Saturday, February 13 | 12:00 am

Saturday, February 13 | 12:00 am

Saturday, February 13 | 9:00 am

Saturday, February 13 | 9:30 am

Saturday, February 13 | 10:00 am
To view our latest e-Edition click the image on the left.