GENEVA — When the world shut down a year ago and people retreated to the safety of their homes, those with porches found a bit of an escape hatch.
They could leave their sometimes crowded houses for a breath of fresh air and a change of scenery and watch the world go by ... even if in a much quieter manner.
Photographer Jan Regan noticed those porch dwellers and started taking their pictures. With her photography studio shuttered and gigs dried up by the pandemic, she had the time.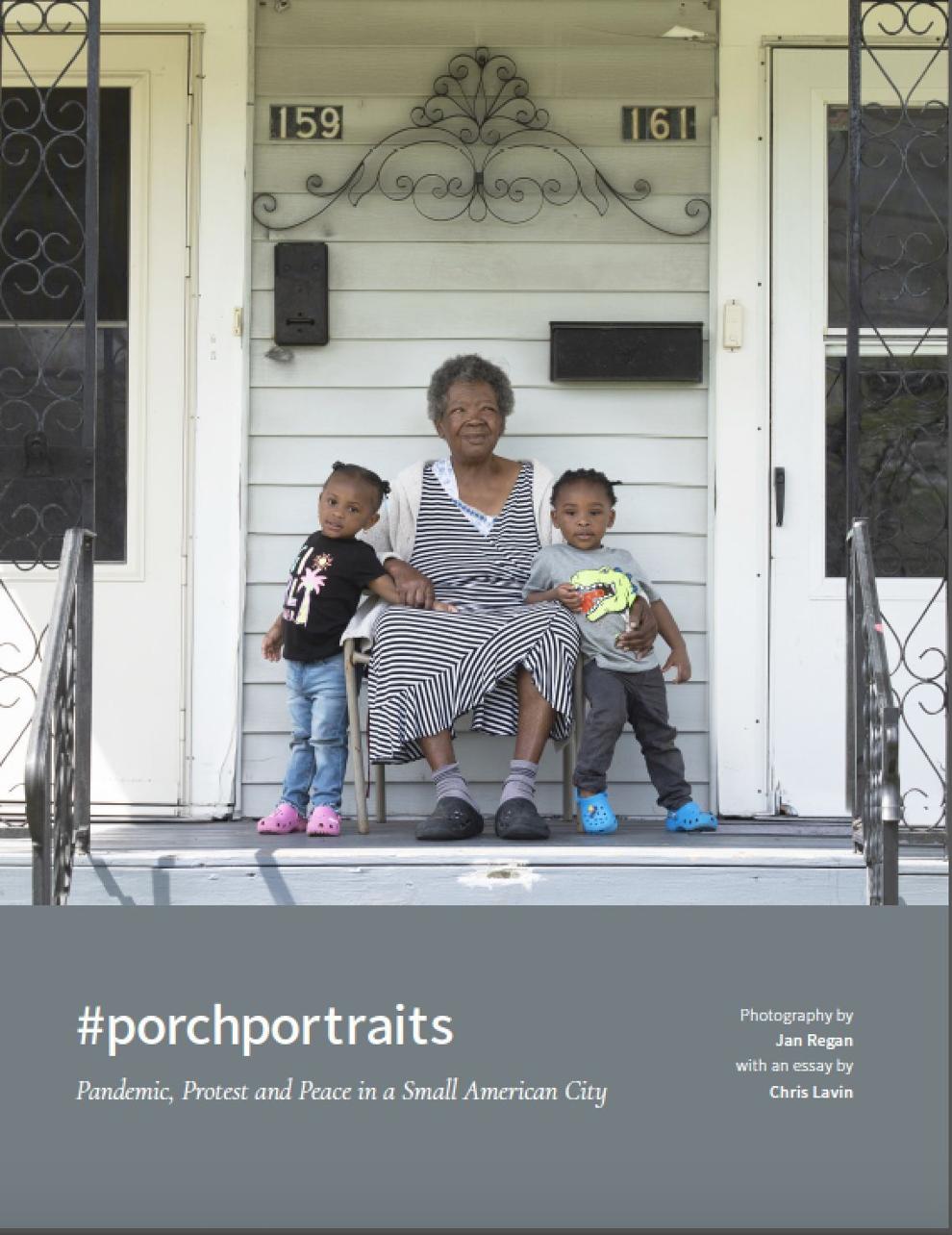 Soon, she started posting those photos on her Instagram page with the hashtag #porchportraits, sometimes two or three a day. They were so well received that people started giving her suggestions of subjects. And now, just over a year to the day that she started shooting, Regan's images have been compiled into a new book, "#porchportraits: Pandemic Protest and Peace in a Small American City," which also features an essay by Chris Lavin, executive director of the Geneva Boys and Girls Clubs.
Regan, who is also a Geneva City Councilor, said she loved the unplanned nature of the endeavor and appreciated the chance to get out of the house. But she realized soon enough she was documenting how a big international story with roller-coaster twists and turns was playing out in the small city she calls home.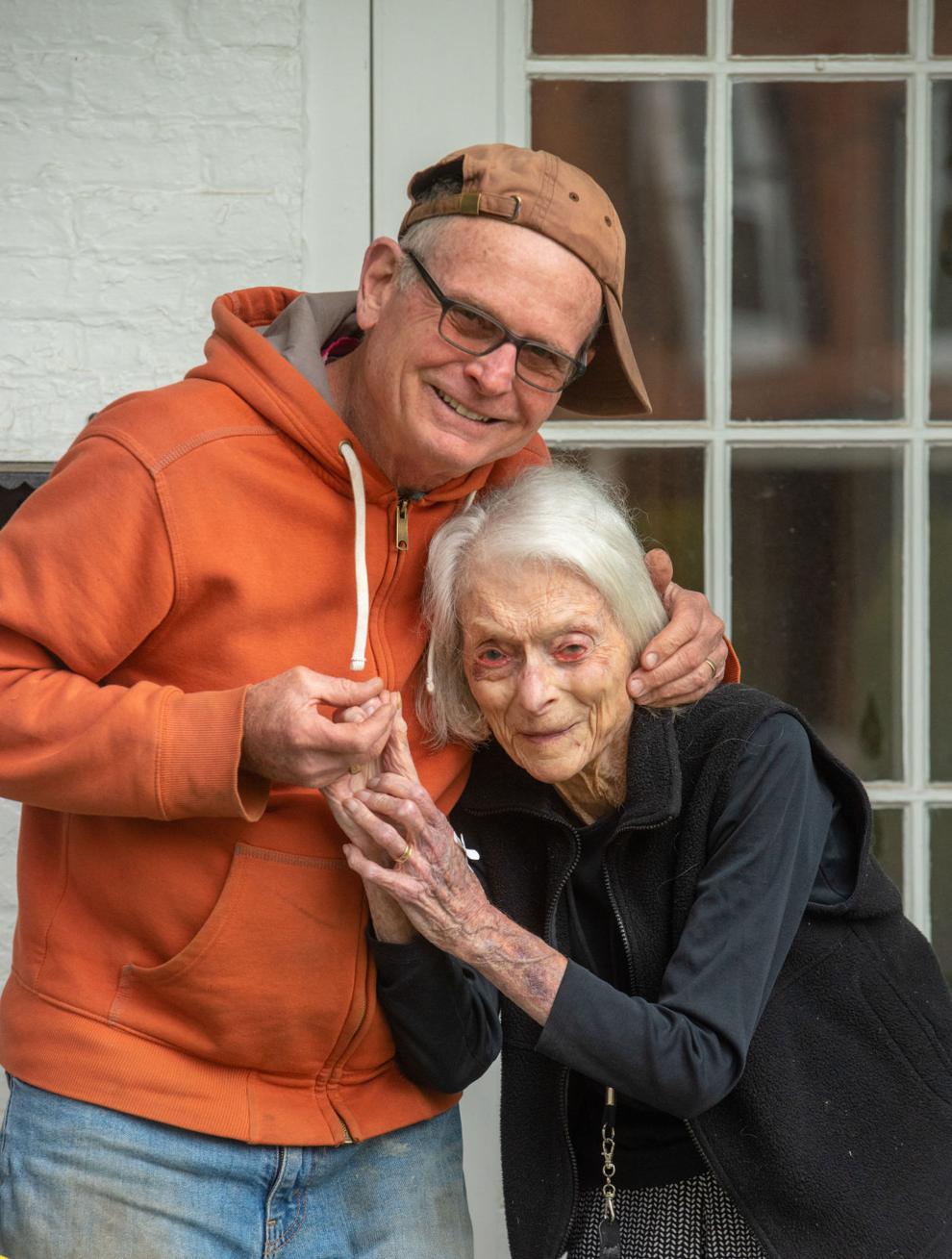 By the time October rolled around and people started heading indoors, Regan had taken thousands of images and posted 171 of them related to the pandemic and 135 porch portraits. She began to think she had a book on her hands and reached out to Lavin, a longtime former journalist and friend, for his input.
He concurred and Regan's project dovetailed nicely with an essay he was pondering on how Geneva responded to the COVID-19 crisis. In an interview on Evan Dawson's WXXI "Connections" radio program, Lavin said Regan's photos "... stirred me to put Geneva's effort in context."
Lavin was quick to say the book is a culmination of a year's worth of Regan's work and his contribution is "just a very long caption." But Regan sees it otherwise. She said the essay, presented in five parts and touching on Geneva's roots, recent history and how the city came together during the crisis "... tied it together and adds something more; it tells the tale a little deeper."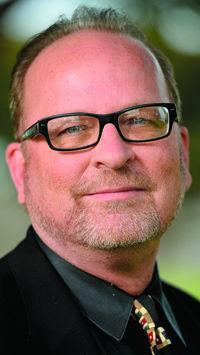 Many of the photos are full page, which thrilled Regan — who noted that many of their details are now more pronounced compared to looking at an Instagram post on a phone.
It was Lavin who suggested including fewer photos so they could be more prominently featured. Winnowing the hundreds of images down to 69 for the 108-page book was no small task. Regan based her choices on the answer to the question "Did it add to the story of the time."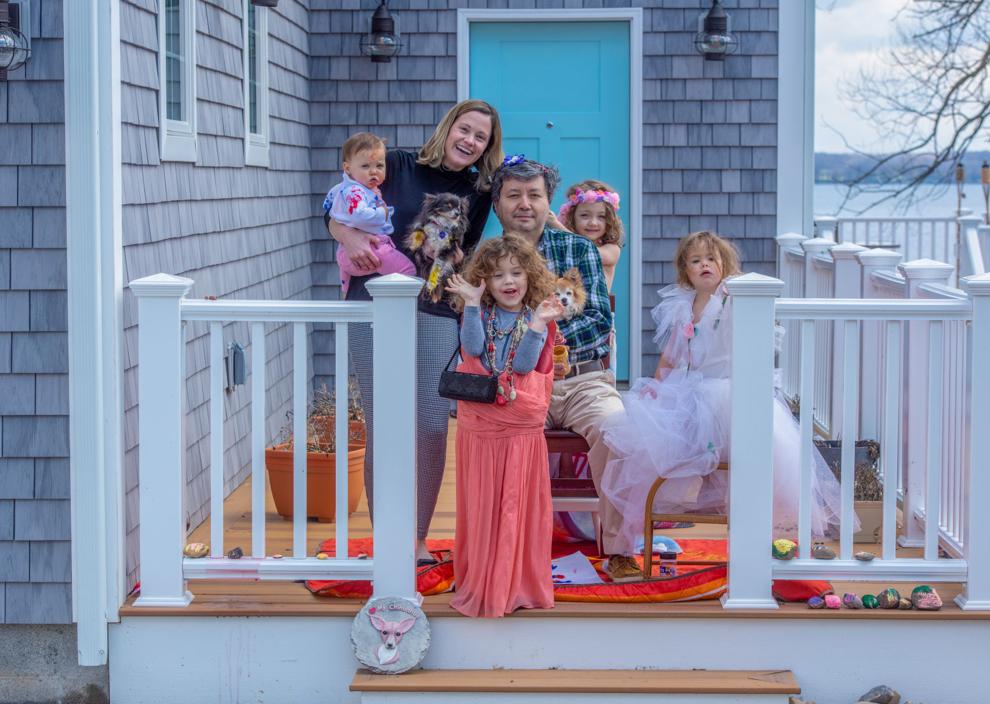 As you leaf through the pages, the chosen images do — capturing (chronologically) the pandemic's evolution and the eruption of the Black Lives Matter movement in early summer. There are photos of a haircut on a porch, socially distanced Zumba on a front lawn, a nursing home resident at a window with a cupcake celebrating her 98th birthday with family, a college student on her laptop finishing her final semester, a couple holding travel books of their canceled trip, Easter and high school senior parades.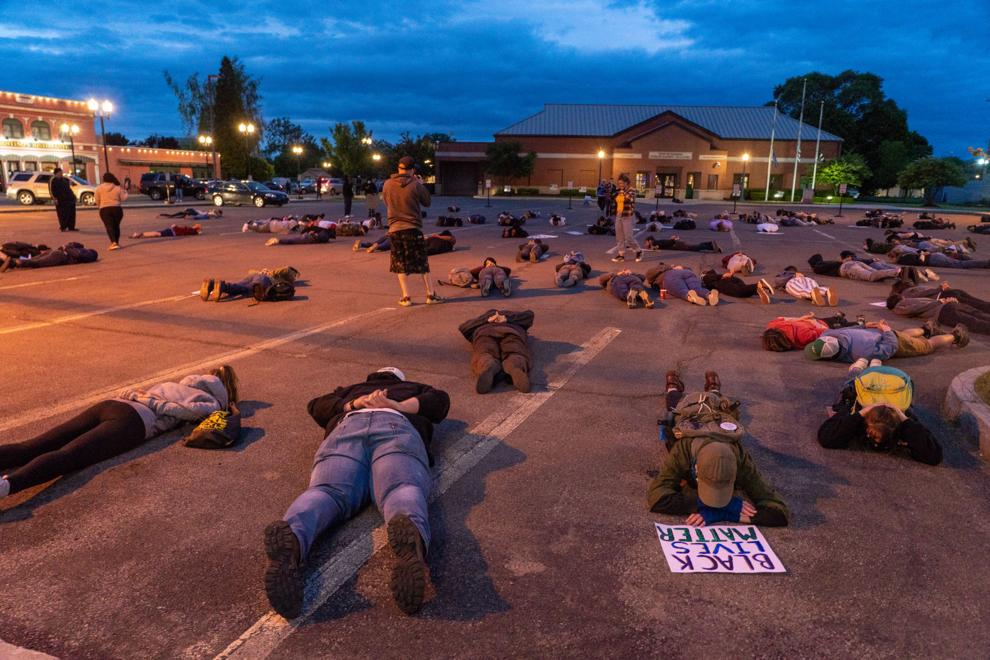 As she told Dawson, "We saw everything happen here that happened everywhere."
At first, Regan said her subjects were quick to smile and sometimes joking, when the pandemic seemed almost like a novelty. But soon enough those early days when many thought "the pause" would be brief faded and the pictures reflected that. Masks came on and worry and weariness appeared.
"You started seeing the fatigue of it," she said. "People had had it, and it started to show on their faces."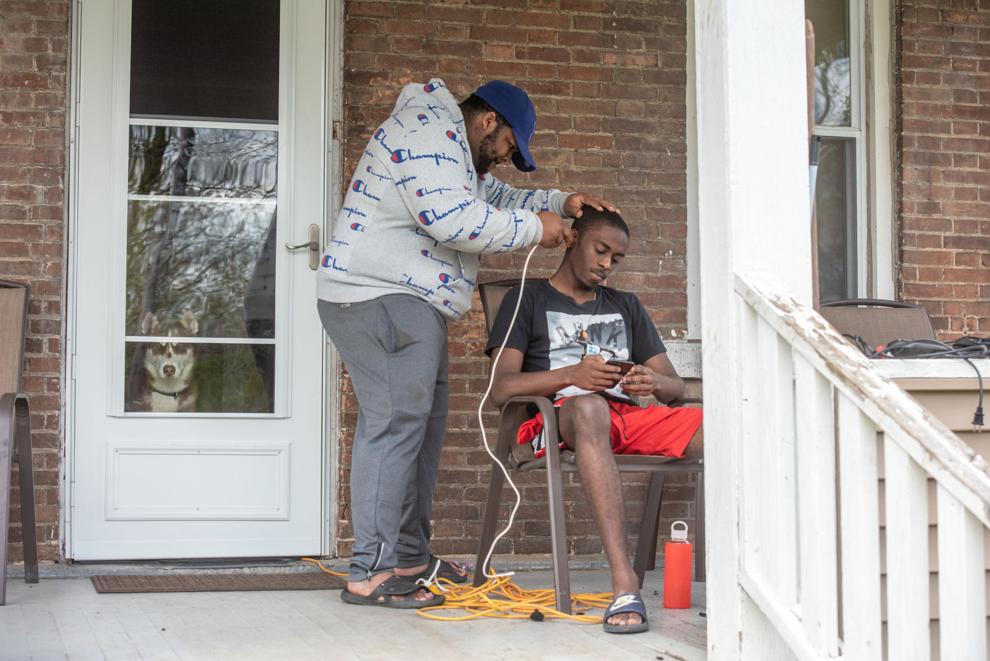 Regan made a point of using a long lens to maintain appropriate social distance. Her subjects were cooperative — in fact she wasn't rejected once — and oftentimes those on the porch would call inside to family members to take part. There was no primping. Lavin called her sessions "a family picture without the pressure."
Unity in a time of crisis
In the interview with Dawson, Lavin described himself as "a homer" who thinks Geneva did better at handling what COVID threw at it than many other communities. Like Regan, he and his Boys and Girls Club staff spent lots of time on city residents' porches — namely dropping off breakfast and lunches from the school district and 450 hot dinners nightly for 10 months.
The cooperation and financial support for those in need astounded him; he said it took only one call to Hobart and William Smith Colleges to gain access to their professional kitchens and food services. But Lavin's eyes also were opened to the poverty and those who were receiving help for perhaps the first time.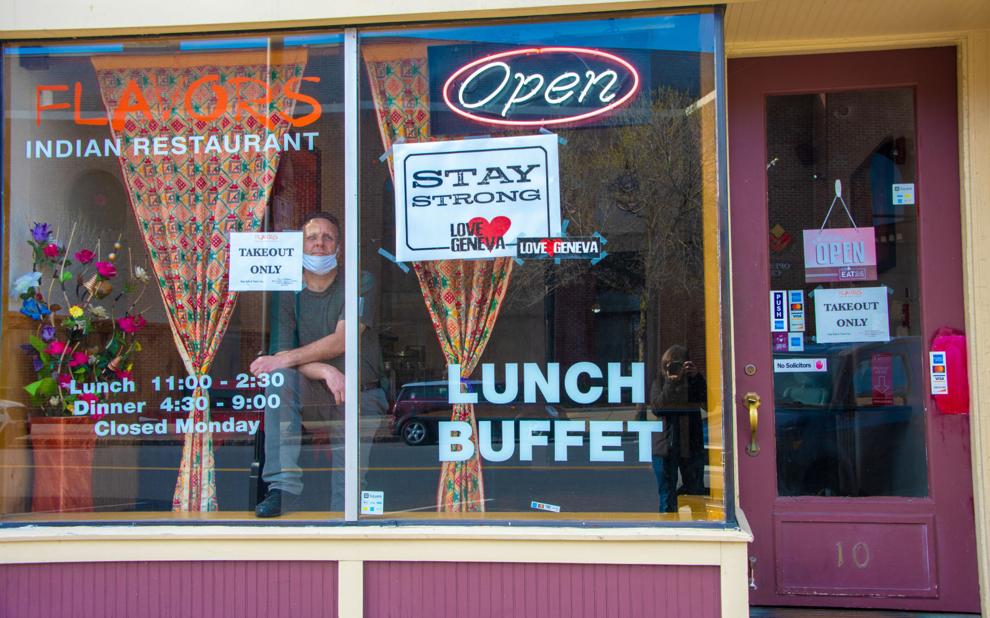 "They were living on the edge more than they knew," he said.
Others are praising the newly released book, which sells for $38 and is now available at Stomping Grounds in Geneva and at www.janreganphotography.com. Soon it also may be stocked at area gift shops and wineries.
"What might future historians and generations need to understand about the COVID-19 pandemic? One source they will be able to turn to is Jan Regan's amazing #porchportraits," wrote Kerry Lippincott, executive director of the Geneva Historical Society.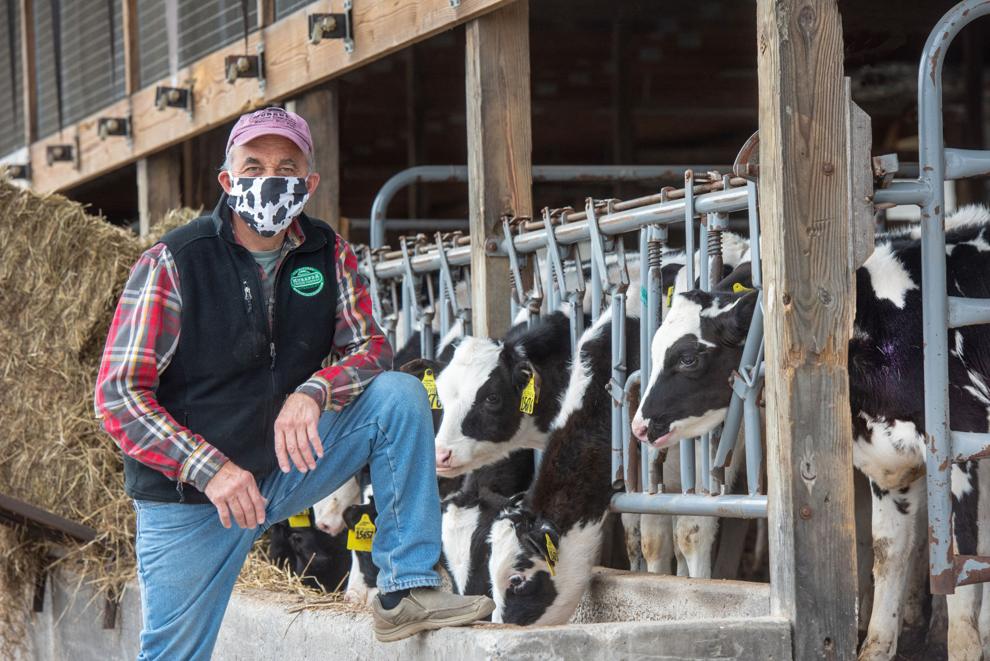 Frank Cost, professor and director of the Visual Media bachelor of fine arts program at Rochester Institute of Technology, said Regan's book paints an uplifting portrait of a very challenging time."
"I feel myself a grateful refugee from the battlefields of the big-city media wars during this time of profound global distress," Cost writes. "It is a book of beautiful photographs with a text that tells a true story about the rich variety of experiences of people in a smaller place. Long after the noise and violence of these battles have abated, this book will quietly testify to the truth of what really happened in one American community, and to a more authentic sense of what daily life must have been like in many communities around the world during the pandemic."
In many ways the project was Regan's love letter to her adopted city and at the same time scratched a professional itch of publishing a book of her work. Regan has no lofty sales goals; she's hopeful to sell enough copies to make a nice contribution to the Boys and Girls Clubs and to have enough out in the community to help tell the story of the 2020 pandemic to future generations.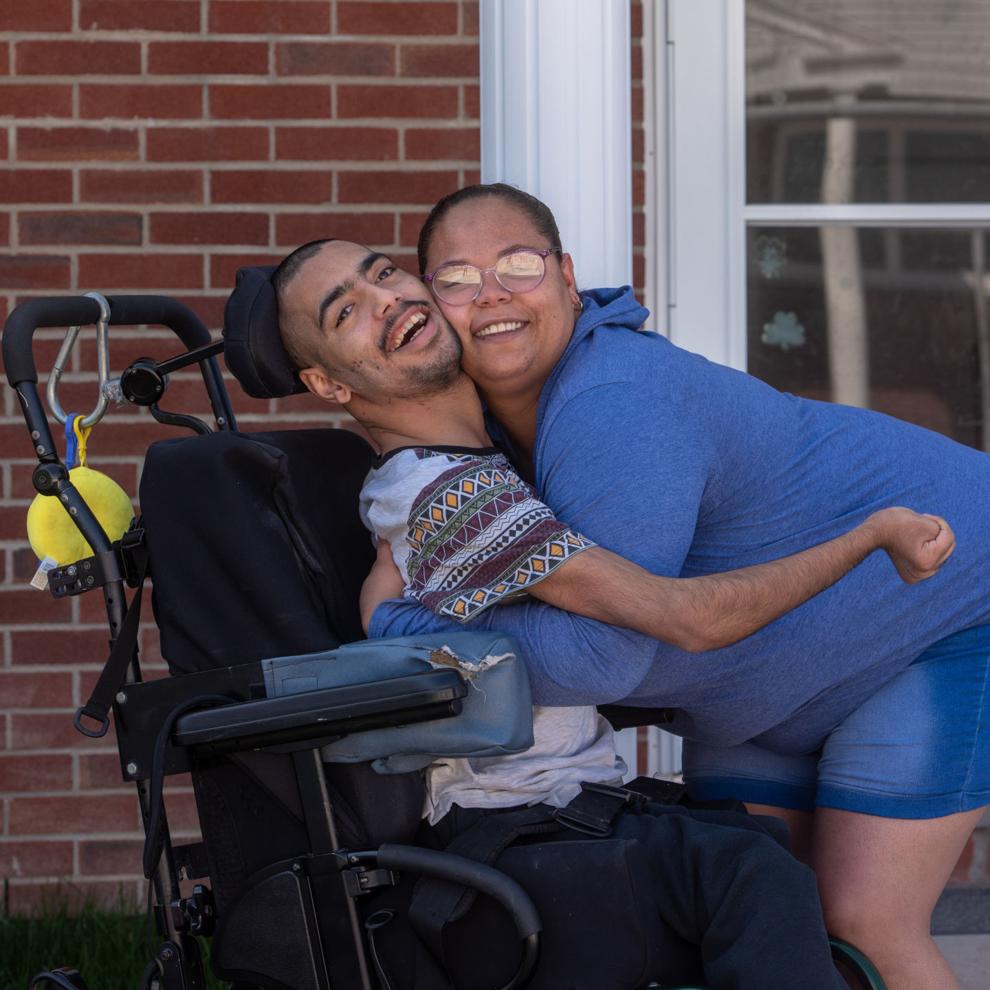 "I loved the feeling of being in the middle of something big and getting a chance to document it," she said. "It's great to hold it in my hands; it was a great project to be on. Photography gets you into places you normally wouldn't be able to get into."
"And I got a nice ride," Lavin quipped.