FROM THE BIG APPLE TO HOLLYWOOD: At 101, Lyons resident is full of stories
Lyons resident recalls highlights, twists and turns of a long life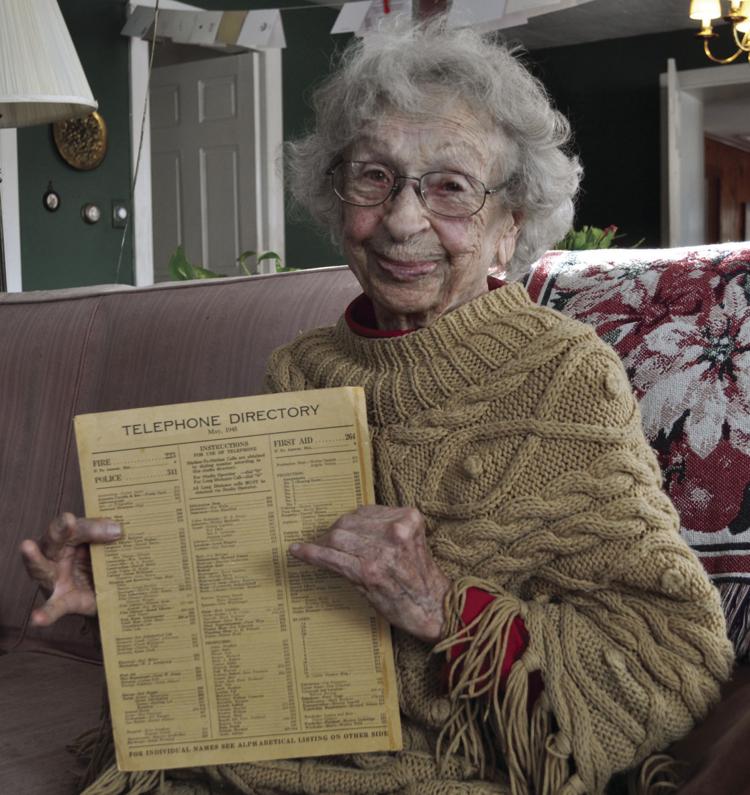 LYONS — Mary Simpson Smart has no sure-fire answer why she's made it to her 101st birthday.
Perhaps it's because, unlike her two sisters, she never smoked. Or, maybe it's good genes. Her paternal grandfather lived to be 98 — that was an era when death often came much earlier. According to family lore, her grandpa died only after breaking his leg while climbing a log fence.
The greatest clue to Smart's longevity, though, may lie in her optimism and positive attitude.
"I've been well treated; I'm very lucky," Smart said recently at her country home, as a wood fire blazed nearby. "I embraced the life I was in."
For her, there has been oh, so much to embrace.
Her life has spanned the city and country, the East and West coasts, freewheeling single times, and marriage and motherhood.
Smart went to Wellesley College. She worked in New York City and Los Angeles, including a stint as the personal secretary to actress Joan Fontaine. She left the life of Hollywood in 1948 when her father suffered a cerebral hemorrhage, returning home to Lyons to help her mother care for him.
She's been here ever since.
It is rare to encounter a 101-year-old person and even rarer to experience one who can clearly recount her life's trajectory with energy and wit.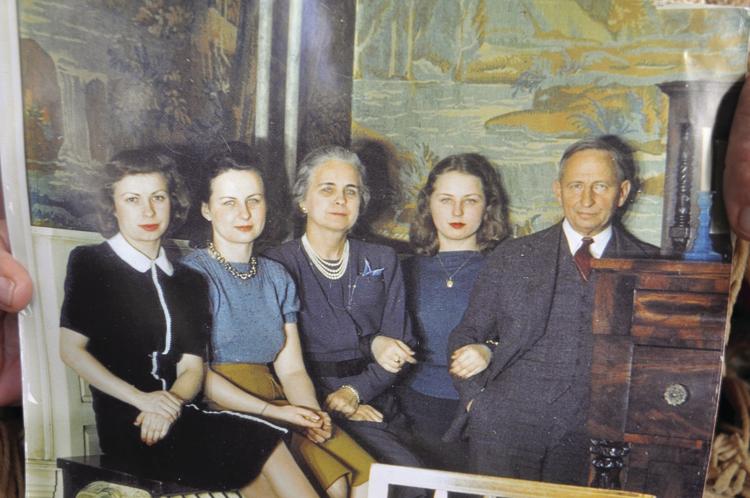 Smart was born on Dec. 26, 1915 at 65 Broad St. in Lyons to Dr. R. Spencer "Spence" Simpson and his wife, Tusanelda Neusbickel Simpson; she was the middle of three daughters.
"I had a very happy childhood; it's great having a doctor in the house," she joked.
Her father founded the Lyons Hospital and ran it for 35 years. Her mother, also a Wellesley College graduate — in 1904 — was an active community member and suffragette. Smart recalls being part of a parade in Lyons when women finally got the right to vote.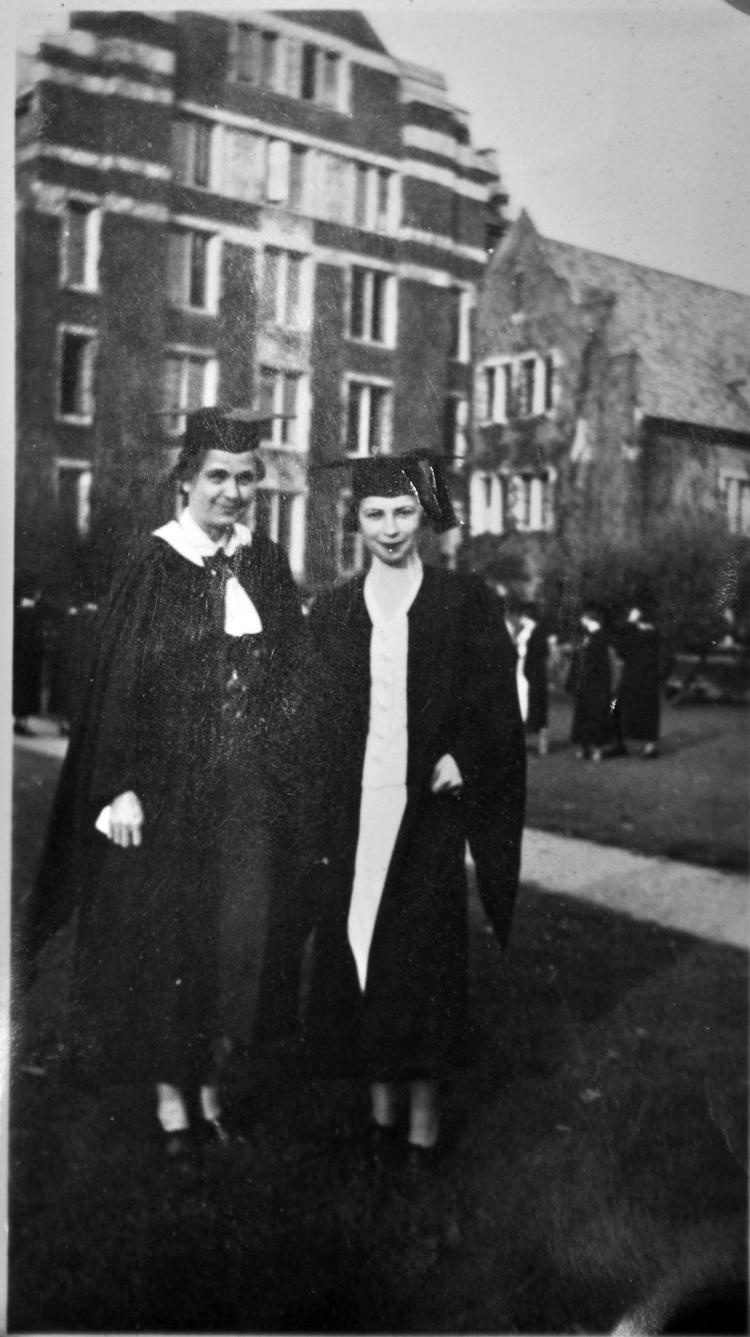 "We all wore white, and my mother and sister were in this rickety car," she said.
At Wellesley, Smart served as editor of the Wellesley Review — it proved to be prescient of her lifelong interest in writing. After her 1937 graduation she spent a summer learning shorthand before heading to New York City to work for Time Inc. as a secretary. She also worked for two well-known playwrights of that era, Clifford Odets and Zoe Akins.
As a young single woman in New York before World War II, Smart enjoyed all the city had to offer, including regular nights out to hear Count Basie, Duke Ellington and trumpeter Charlie Shavers, whom she especially admired. She made it to the 1939 World's Fair in Flushing Meadows, where she ate 20-cent hot dogs and ordered an Amer Picon cocktail for her father — her dad initially declared it "swamp water" but soon ordered another after its effects took place.
"I had a wonderful time," she said. "I fell in with some theatrical people who were handing out playbills."
In 1943 — "pitchforked out of New York by the war," as she described it — Smart decided to head to Hollywood and pursue her dream of writing.
"I always went for it; I made my own way," she said.
That way started in the steno pool of RKO Studios, one of the top studios during Hollywood's Golden Age. Smart still has a studio telephone directory with her name on it to prove it.
Her whirlwind of stories from that time illustrate how moviemaking has changed. Her first job was taking dictation for writer Ben Holmes, who was penning a screenplay about a talking dog. She laughed so hard that he specifically asked for her again, she said.
Smart talked about "two-reelers" and banner projection screens with mountain scenery. At that time there was no flying to Switzerland for on-location scenes; the actors simply stood in front of the screen and the filming began.
Smart worked her way up from the steno pool to a permanent gig in the front office and was secretary to William Dozier, a producer who bought stories and hired writers — and, according to his Wikipedia profile, was executive producer and narrator of the "Batman" television series.
She did more than answer his phone, however.
"I would often take over interviews on stories he was bored with," she said.
It was through Dozier that Smart landed her most glamorous assignment, that of personal secretary and shopper to actress Joan Fontaine, Dozier's wife at the time. Fontaine starred in several Hitchcock films and won an Academy Award for her role in his movie "Suspicion."
Lying on Smart's dining room table were two small mementos from Fontaine: a pink-polka-dotted scarf and mink hat. They were, Smart, said " ... some of the things she tossed at me that she was tired of."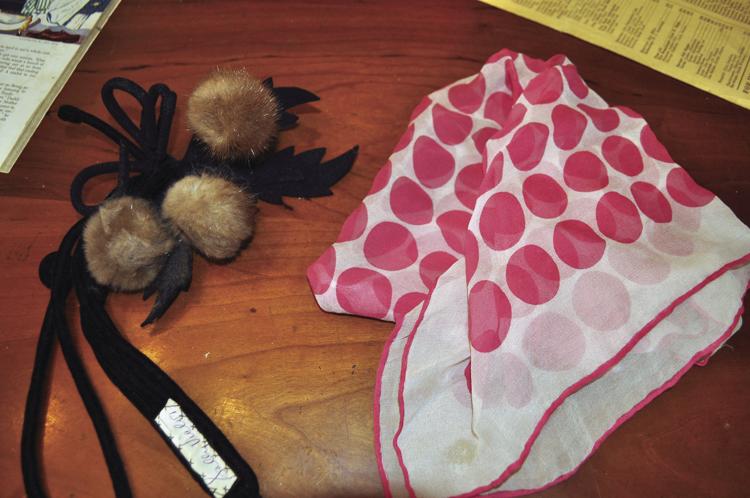 As Fontaine's secretary, Smart also served as her personal shopper and social manager. She reminisced about trips to New York City where she was outfitted in elegant clothes and a $50 purse in order to fit in with her Hollywood boss.
"I looked like an heiress," Smart said.
She recalled lunch on embroidered linen tablecloths and eating the same scrumptious meals as Fontaine. She would return from shopping trips with armloads of clothes for Fontaine — "then I returned most of them."
She found Fontaine both genteel and hard-working ... and coordinated. Smart said she made a hole-in-one on the golf course, studied French and could often be heard practicing her lines.
"She was a very talented actress," Smart said. "She was an intelligent and beautiful woman and very talented."
That Hollywood life came to an abrupt end when Smart returned to Lyons in 1948 to help with her ailing father.
The silver lining in coming home appeared in the form of William Smart, a reserved man a few months older than Mary. Although they were nearly the same age and both were Lyons natives, the two did not know each other.
"Being a country boy, I had never met him," Smart said.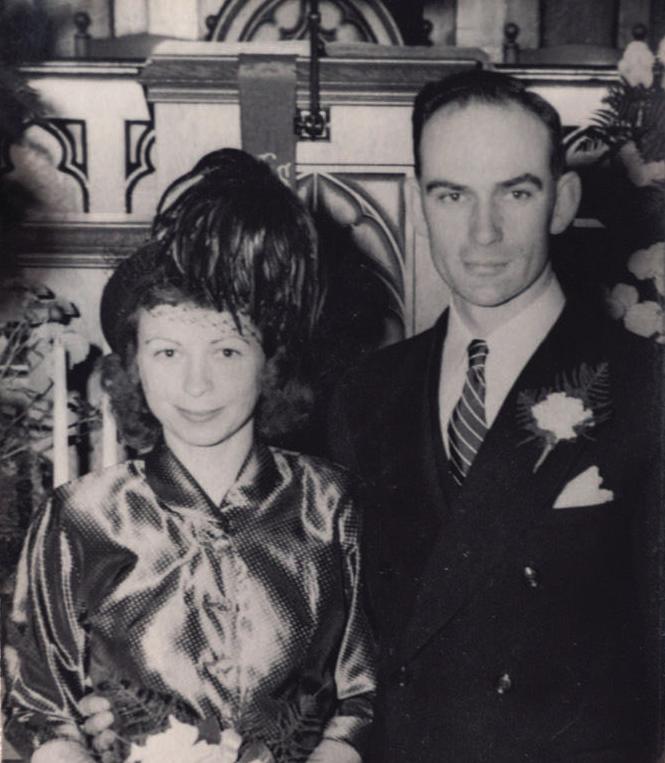 They married in 1949 and moved to a cobblestone home in the country that had been built by Smart's ancestors in 1833-34. There was no running water or electricity, but the couple updated it and made it into a home.
William Smart ran Smart's Agway Service. Mary thrust herself into raising their two children — Stuart, a retired EMT who lives in Lyons, and Sarah, a social worker involved in hospice care who resides in the Boston area. She led their Girl Scout and Boy Scout troops, started a nursery school and nourished her writing interest by doing publicity for myriad community clubs, including the Lyons Civic Club, Lyons Heritage Society and the Wayne County Historical Society.
Smart recognizes that the life of child-rearing, canning fruits and vegetables, and making her own bread and yogurt — she still does that today, thanks to a breadmaker — was a big leap from her New York and Hollywood days.
No matter, it seems that whatever stage of life she is in she yields to the moment and gives it her all.
A sustaining project for many years was the research and writing associated with her book, "A Flight with Fame: The Life and Art of Frederick MacMonnies." It was published in 1996 by Sound View Press when Smart was 81 years old.
The writing of that 342-page book was launched by a Lyons friendship. Smart called Louise Rice one of her best friends. And MacMonnies, an American sculptor in the Beaux-Arts school tradition, just happened to be Rice's grandfather.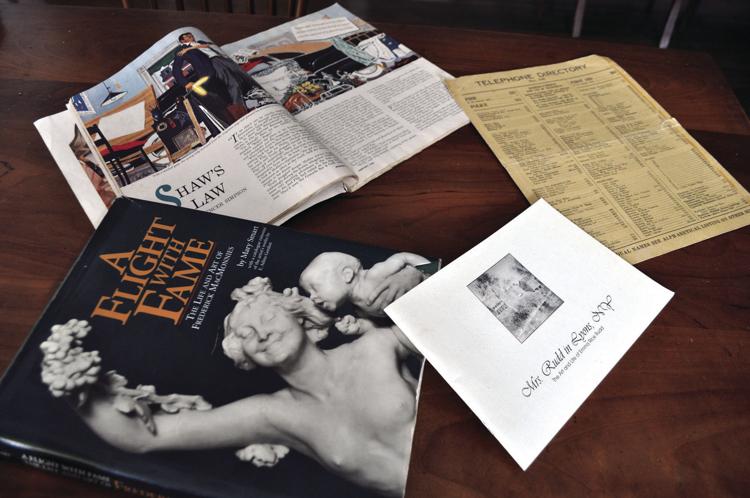 "She knew nothing about him," said Smart, who made it her mission to learn about him. The project married her interest in art and writing and she spent years researching original documents and traveling — including trips to New York City and Paris, where MacMonnies lived — sometimes accompanied by her husband and son.
"It was chance," she said. "I finally got my topic after knocking around Hollywood. It was a wonderful hobby."
Even though Smart had a story, "Shaw's Law," published in Woman's Day in 1950, her book was her crowning literary achievement, she said. She called it her "one solid success. I had lots of other failures, but it was fun doing them."
Her literary bent is well-known in Lyons — and has been documented for decades.
A 1965 Geneva Daily Times news item notes that not only would Smart be leading a book review of Saul Bellow's novel "Herzog," but that she was a judge for the Hoffman Historical Essay Contest, authored a booklet for the Wayne County Court House centennial and a play for the Civic Club's golden anniversary banquet.
After reading the MacMonnies book, Larry Ann Evans, executive director of the Museum of Wayne County History, sought Smart out. Evans knew Smart through her son and his wife, Anne Salerno, but also through her mother, the late artist Ann Collins Evans.
Collins Evans and Smart were friends "from the good old days in Lyons," Larry Ann Evans said.
After her mother died, Evans said she enlisted Smart's help in putting together a booklet that chronologically lists her mother's paintings.
"Personally, I just think she's an incredible woman and has had an incredible life, and she continues to go strong," Evans said. "She's so sweet and interesting, and so quick-witted too."
Pat Gorthy, another friend who lives in Lyons, said she and her husband enjoyed dinners and outings with Smart and her husband before he died in 2002. She recalled a visit to Sodus Point, complete with tea in a silver teapot and sandwiches Gorthy had prepared.
"We shared tea and sandwiches and we watched the beautiful lake," Gorthy said. "She's never forgotten that."
Gorthy said she and Smart share a love of old houses — Gorthy's home was built in 1858 — and history, calling her "a wonderful friend."
"She's just a fascinating woman; I've always loved her," said Gorthy, who wishes she had known Smart when she was younger. "She's just so warm and so loving and always happy to hear from me. I don't remember ever hearing her complain of anything, really. ... She's a marvelous person and has led a very interesting life, and she's a pleasure to be around. Don't we all wish when we are 100 we can be like that."
At 90, Smart said she felt herself slowing down, figuring "boy, the end is coming, but it didn't."
Eleven years later her hearing has diminished, yet she still reads and has a computer and iPad. She gushes about the internet, especially the Google search engine, which she often consults when trying to remember lyrics to a song that's stuck in her head.
For her 100th birthday, her daughter cooked a dinner for 20; Smart called it "a big event and a jamboree." Her most recent birthday was more low key. Smart, her son and his wife enjoyed a Dec. 26 lunch at the Magee Diner in nearby Tyre and a drive-by tour of the new del Lago Resort & Casino project.
"I'm in bed by 7 or 8, so you've got to take me when you can get me," she said.
Although grateful for her health — "I'm very, very lucky I'm not drooling," she says — Smart finds herself in the unusual position of outliving most of her friends and relatives, making her birthdays a little bittersweet.
"Everyone I know has passed on," she said. "It's a very strange perspective I have in life. It's a mixed blessing."