GENEVA — Chanting phrases such as "No justice, no peace" and "Black lives matter," a group of protestors took to the streets of Geneva Sunday night in homage to George Floyd, the black man who died last week after a white Minneapolis police officer pinned him to the pavement by holding a knee against his neck.
Unlike many of the protests around America — and the world — Geneva's remained peaceful. However, the message was loud, clear and pointed: "Stop shooting us!"
That Minneapolis officer, Derek Chauvin, was arrested and charged with third-degree murder Friday, but three other officers who assisted at the scene have not been charged as yet.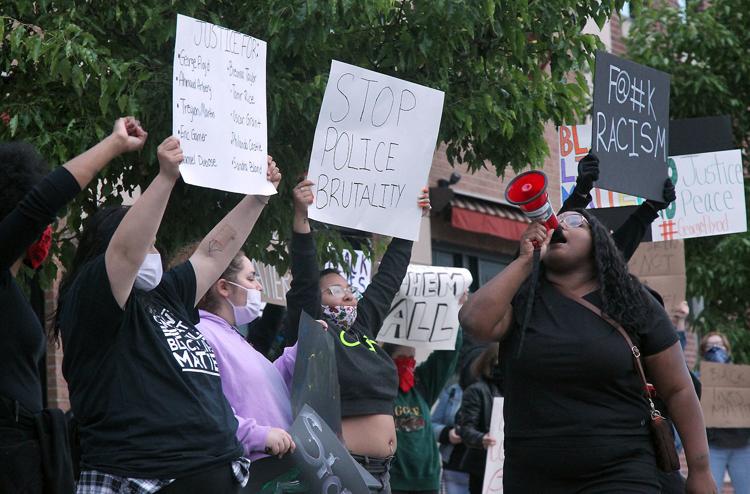 The leader of the Geneva rally, who only wanted to be identified as Miss Anonymous, told those who gathered to "Keep it peaceful … we want to show we can do a peaceful protest." That comment received cheers, but not as boisterous as the cheers for the numerous choruses of "Black lives matter."
She also drew a large cheer — and honks of support from passing motorists — when she shouted, "Stop shooting us … we're not animals. Stop shooting us."
The protest began at 8 p.m. in front of the Lyons National Bank branch on South Exchange Street, but word earlier in the afternoon that it was being planned grabbed the attention of law enforcement and downtown business owners, who worried that the violence that has broken out in other cities around the country, including downtown Rochester on Saturday, could make its way to Geneva.
Police Chief Mike Passalacqua, when contacted Sunday afternoon, said he was "very concerned" that the rally could turn violent, like so many others around the globe. He teamed up with City Manager Sage Gerling and Mayor Steve Valentino to issue a press release about 4 p.m. Sunday urging Geneva residents to stay home Sunday night.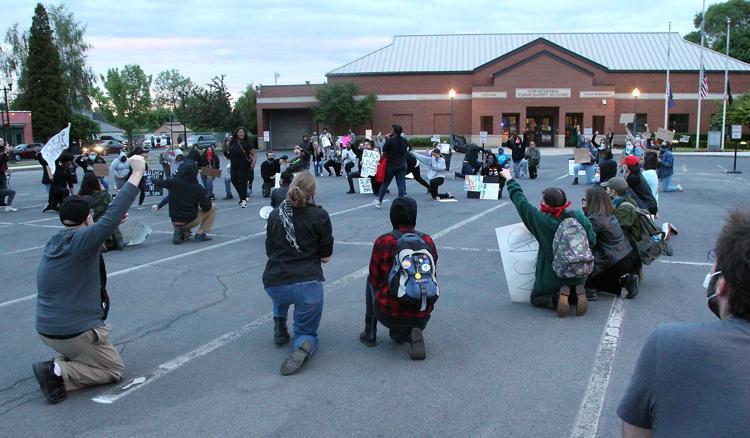 "The Geneva Police Department has received unconfirmed information that there will be looting and destructive behavior in the Geneva area tonight. We are aware of the potential situation and have put protocol in place," the release said. "We ask all citizens to stay home indoors and not participate in any action that would cause harm to another being or property. Business owners, please make sure your property is locked."
The warning caused a number of downtown business owners to nail plywood across their front windows. The Hobby Shop on the corner of Exchange and Castle streets took the opportunity to spray-paint two messages on the plywood that covered its windows: "All of us together" and "Black Lives Matter."
Passalacqua also was part of a release put out by Ontario County Sheriff Kevin Henderson that said, in part, "We would like to express our condolences to the family of George Floyd … as members of the law enforcement profession, we have to acknowledge that what we saw was not consistent with the values and principles of the police profession. Our goal is to build trust and positive relationships within our communities."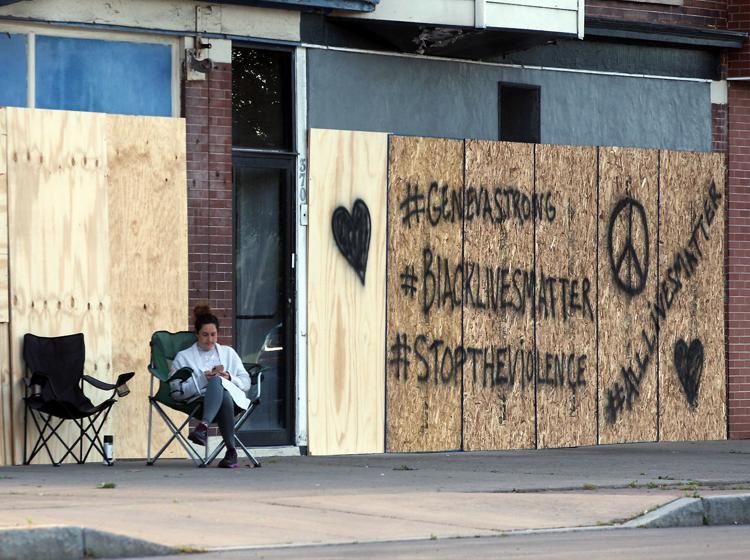 The protest began right at 8 p.m. with just a handful of people, but it steadily grew to about 100, drawing people of all colors and ages along with numerous honks of support from cars that drove past them on Exchange Street. At about 8:30, the group marched north to the Public Safety Building parking lot, which had been emptied of police vehicles, although police cars continually drove past the proceedings. With an empty parking lot, the protestors were able to spread out and continue the rally and the chants.
There had been no reports of violence when the Times went to press last night. It was announced there will be another protest this afternoon, beginning at 1:30.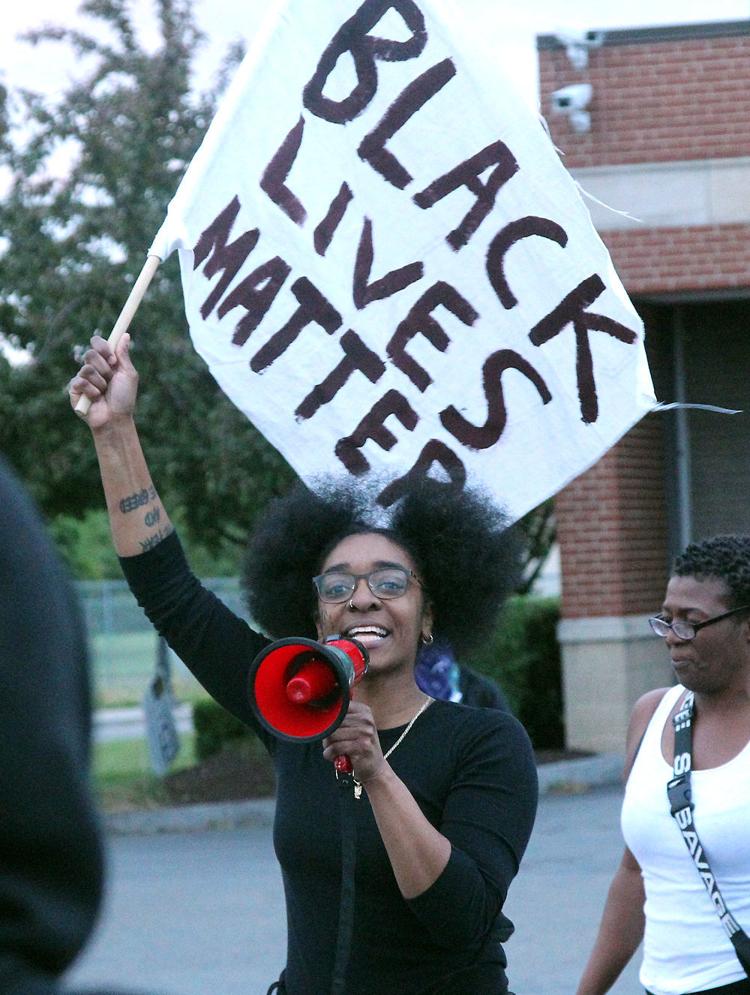 With the nation and the world already on edge because of the coronavirus pandemic, George Floyd's death has added to the powder keg of emotions that are boiling over.
"We, along with communities across the world, are mourning the death of George Floyd and others who have been killed in this country," Gerling's release said. "We understand the fear and anger our community members are experiencing because of these senseless acts. We also understand the need to take action, and we are fully in support of peaceful protests … we are a community that stands strong together."