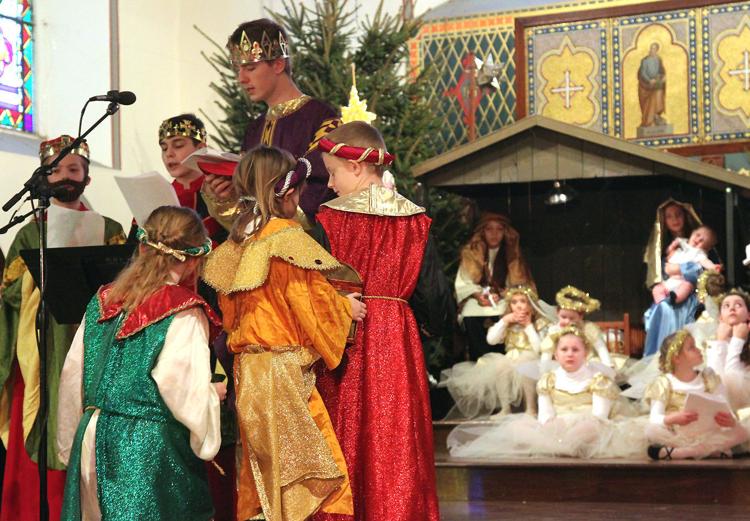 In general, I work just about every day of the week. When it comes to Sundays, which tend to be "slower," I can be a little less motivated. As someone who lacks a solid religious foundation, an assignment to cover something at church can be a fairly generic experience for me.
There are some exceptions, though.
One big one was this past Sunday at St. Peter's Episcopal Church in Geneva. The church's children's Christmas Pageant is simply a sight to behold and a must-see for me each year.
Photo gallery: St. Peter's Christmas Pageant
2019- St. Peter's Christmas Pageant
About 300 people filled the place. On a normal Sunday there might be half that.
Participating in the pageant are about 60 of the younger congregants from infant to seniors in high school.
Sue Adams, parish administrator and wife of the Rev. James Adams, has been organizing the event for about 20 years.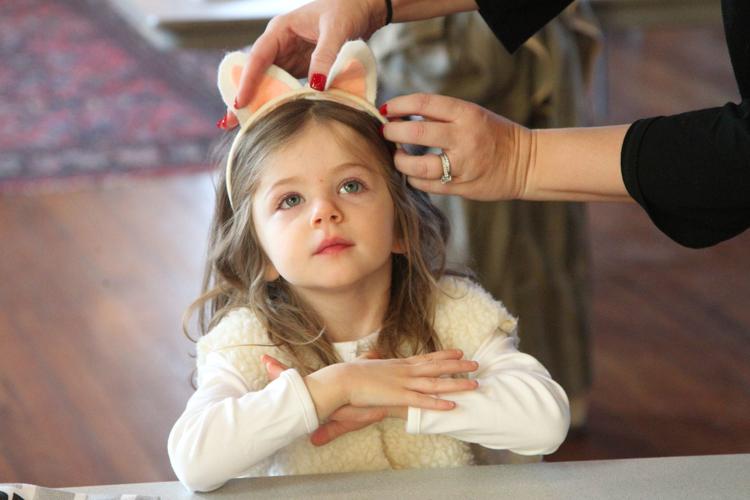 They arrived in the area in 1981, have four daughters and six grandkids and are one of the most wholesome of family units you could ever find. An obvious antithesis of the more famous, yet fictional, Addams Family (featuring Morticia and Gomez.)
Sue has about 10 different pageant scripts she decides from and rotates through the years. Her preparation starts in October; by the second week in November kids start signing up for roles they want. Some of the older kids started out as infants playing lambs that casually wander about at will, which is just part of the pageant's special charm.
The keys to the play's success are Sue's friendly disposition and energy. For example, two girls were very eager to play the role of the angel Gabriel. The solution — let them share it. Another example: Several years ago, a boy desperately wanted to wear a dragon costume he had. It's hard to find a dragon in the Gospel of Luke but no worries, Sue just included a newly created role as a "protector of Jesus." Of course, this year when that boy's younger brother was assigned as an angel, he decided, at the last minute, he too wanted to be a dragon like his brother had been. So dragon it was.
Apparently, a popular part of another year's script were rapping camels. This year's cast wanted to include them. Sue found a way to insert them into the program. By the way, the attention grabbing camel outfits were cleverly created by a church member 15 years ago.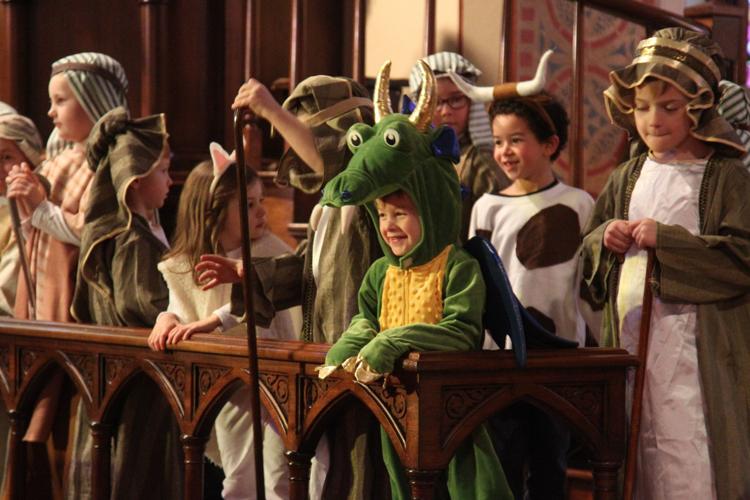 Sue relayed to me that it wasn't until the actual day of the performance that all the members of the production were together at one time. She is able to somehow piecemeal a few rehearsals with various groups of characters.
From what I could see there were not any hiccups from start to finish.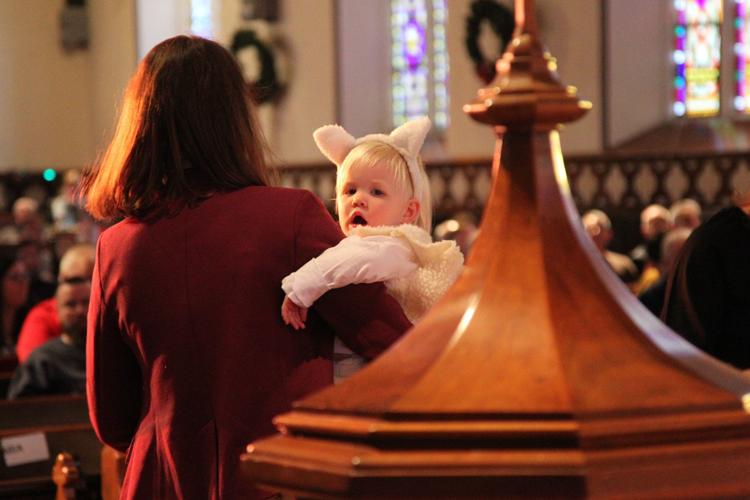 Facebook posts Sunday included: "St. Peter's in Geneva is the most welcoming church community for children we have ever experienced! Thank you, Fr. Jim and Sue, for making our daughter a part of the St. Peter's experience and vice versa. It has informed her view of what church should be." Another: "Thank you, Sue! It is so clear you pour your heart and soul into this (as with pretty much everything else you do!!!)"
But there is far more to this church than one Christmas pageant.
Over the years, it has become an anchor for the neighborhood. For 33 years a Neighborhood Night has been held for anyone to attend. The St. Peter's Arts Academy also was created. Since 1988 Sue and her husband have given up their vacation time to be directors for five weeks at the privately-owned Camp Delaware for Boys in the Catskills.
Currently a capital campaign is underway to convert the old rectory building into shared space for the arts academy and more. The building will ultimately physically connect to the church creating a horseshoe-shaped campus.
St. Peter's also collects non-perishable food items each Sunday to help support needy families and individuals.
Cooking Matters is a cooking and nutrition course for youth in grades 5-8 offered at the church during the fall. The program is supported by volunteers from Hobart and William Smith Colleges and from St. Peter's.
The reality is it all comes back to family. That is the key. In a time when sports and who knows what other activities are taking up the time of kids and parents, and when youth and young adult church attendance is waning (statistically only 28% of younger Americans between 23 and 37 attend), St. Peter's is able to sustain itself through a family atmosphere of warmth, inclusion, joyfulness and honest caring.