CANANDAIGUA — It's arguably every parent's worst nightmare. A phone call in the middle of the night. An officer on the other end of the line: "We regret to inform you ... "
At first, the weight of loss is circumvented by the immediacy of planning a funeral and cleaning out an apartment. But, after the out-of-town relatives go home and the hubbub fades, the enormity sets in.
For Dewey and Donna Fladd of Canandaigua, the pain was exacerbated by the "how." Their son Marshall had died of an opiate overdose at the age of 26. He had struggled for years with addiction, triggered after having been prescribed opiates at age 12 — to alleviate the pain of migraines. Throughout his teen years, he flirted with excessive alcohol use, marijuana and prescription pills. At some point, he added heroin to the mix, including that fateful night in March 2018 — mere weeks after completing a year-long recovery program. The toxicology report listed a stew of substances, including fentanyl.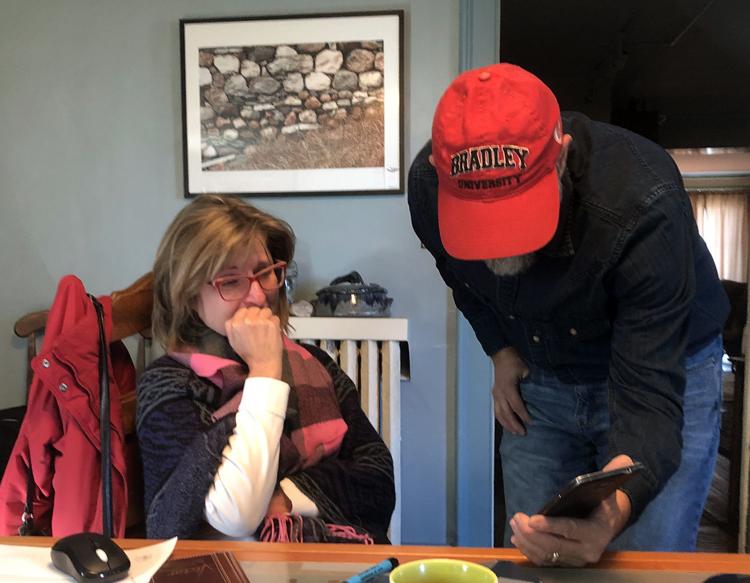 The abyss of grief into which they plunged was intensified by anger and frustration, blame and impotence — a maelstrom of dark emotions that stripped them of agency. Life, Dewey said at the time, was no longer something to be enjoyed. It was something to be gotten through until he could be "reunited with his boy."
Nearly 18 months passed as they wallowed in depression, missing work and withdrawing from friends. There were days, Donna said, where she couldn't will herself out of bed. She didn't shower. Didn't dress. She just couldn't function.
Grief counseling wasn't cutting through the fog. Exercise and yoga classes didn't bring lasting relief.
But a switch finally flipped this past summer. The Fladds forced themselves out of bed. Out of their apartment — for something other than work. They started hiking. Walking 5Ks to raise awareness of drug addiction.
They walked together. Sometimes in silence. Sometimes talking. About life. About Marshall. About their daughter Sarah, who they visited as frequently as they could in Charlotte, N.C., where she now lives.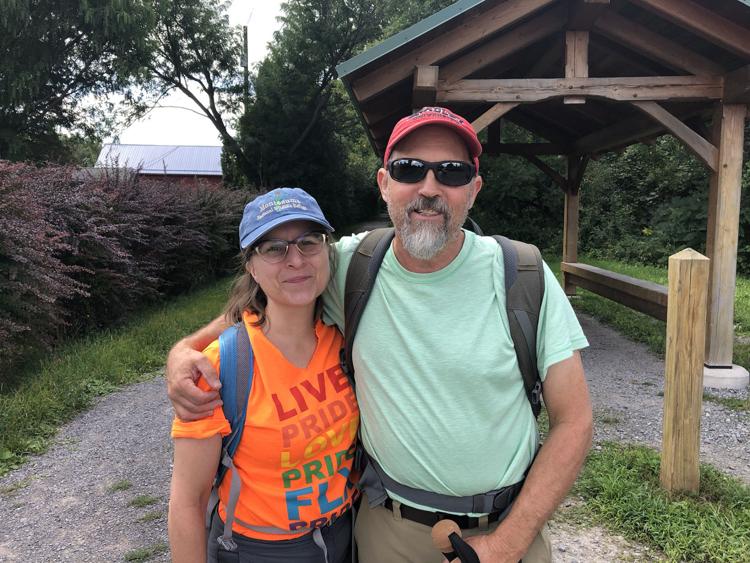 It was while hiking an Ontario Pathways trail that they hatched their plan: They would hike el Camino de Santiago in Spain in honor of their son. It was a trip the four of them had flirted with taking over the years, when Marshall had been healthier or in recovery.
Instead it would be just the three of them, with Marshall alongside in spirit.
"We talked frequently about taking the St. James Way (El Camino) pilgrimage together as a family, but, we waited too long. Until it was too late," Dewey said.
The historically Catholic pilgrimage to Santiago de Compostela in Spain has found new life in recent decades as a test of endurance and a cleansing experience for people of all walks of life from around the world.
The Fladds also decided to film their pilgrimage to raise awareness — of the painful journeys that addicts and their families walk: the denial, the anger, the lies, the crimes, the ugly truths, the regrets and the second-guessing. They reached out to their friends, Kevin and Mary Schoonover of Geneva, to create "Marshall's Way," an intensely intimate portrayal of their physical journey in Spain as well as their emotional odyssey as parents trying to cope with the loss of their son, redefine their family narrative with Sarah, and generate some semblance of a silver lining.
"We want to save lives," Donna said, of the project. "And end the isolation."
It's so difficult for parents to acknowledge that their child is an addict, she explained. You convince yourself that people will judge you, see you as a failure. So, you suffer in silence, she said. "It's so hard."
Eventually, Donna did start attending al-Anon meetings, connecting with other parents and family members wrestling with similar feelings and tough decisions. Those bonds, forged during what she now views as more hopeful times, are a comforting salve when the torment of grief flares.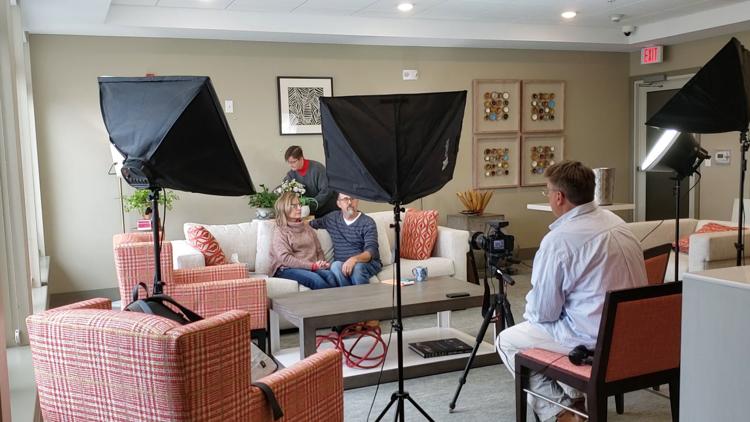 With production on the film already underway, the project itself has begun to help the Fladds grapple with the enormity of their loss and channel their grief into helping others. It forced them to start going through Marshall's personal effects, which had been stored, untouched, since the days after the funeral.
Through interviews of Marshall's friends and family, exploring the human side of addiction, the Fladds want "Marshall's Way" to give voice to the pain of those left behind when a loved one dies of an overdose. It will then document the Fladds' pilgrimage from their home in Canandaigua, to Portugal, where they will embark on a seven-day hike along the final 140 kilometers of the El Camino trail.
The idea is for the film to serve as a visual and emotional metaphor for Marshall's journey of addiction and recovery, concluding with the remaining Fladds walking together, in Portugal and Spain, as a counterpoint to the path he was forced to walk alone.