READING — Calling it a "great day" for the Finger Lakes, opponents of a proposal to store 88.2 million gallons of liquid propane in caverns on Seneca Lake, celebrated a major victory Thursday.
After a nine-year battle, state Department of Environmental Conservation Commissioner Basil Seggos denied a permit for Finger Lakes LPG Storage LLC to store 1.5 million barrels of liquid propane in underground caverns on the southwest shore of the lake in the Schuyler County town of Reading.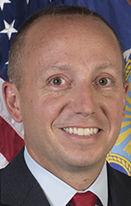 Crestwood Midstream Partners formed Finger Lakes LPG Storage as a subsidiary to construct and operate the LPG storage facility on a 576-acre site just over two miles north of Watkins Glen off Route 14. The application for permits was filed in October 2009.
"This is truly a great day for our region and we thank everyone who helped make his day possible," said Yvonne Taylor, vice president of Gas Free Seneca. "We raise a glass of Finger Lakes bubbly to all who have worked so hard in our region and offer a toast to Gov. Cuomo and his administration for finally standing up for the people of our region and keeping us safe from this dirty and dangerous gas storage project."
The project was the subject of years of review, DEC hearings, protests that resulted in hundreds of arrests, motions of opposition by local governments, project modifications and conflicting technical reports.
"I have reviewed the comprehensive record in this proceeding," Seggos said in a 29-page decision. "Petitioners Seneca Lake Communities, Gas Free Seneca and the Seneca Lake Pure Waters Association have each raised compelling arguments in their petitions and on appeal that would warrant identifying cavern integrity, the proposed brine pond, public safety preparedness and alternative sites as issues for adjudication."
Seggos said the proposed volume of the storage capacity at the site also is an issue. But he said even though there are issues that can be adjudicated, the record "is more than sufficient at this stage for me to make a final determination based on the requirements of the State Environmental Quality Review Act (SEQRA)."
Seggos said the record demonstrates that the impacts of the project on the character of the local and regional community, including the environmental setting and sensitivity of the Finger Lakes area and the local and regional economic engines of wine, agriculture and tourism are significant and adverse. He said the project does not avoid or minimize those impacts.
"Furthermore, the significant adverse impacts on community character are not outweighed or balanced by social, economic or other considerations and cannot be avoided or minimized to the maximum extent practicable by the proposed mitigation measures," he wrote. "Based on my review, I am not able to issue a findings statements in support of this project and, accordingly, the permit applications for this proposed project are to be denied."
Seggos' ruling runs counter to DEC staff recommendations that Administrative Law Judge James McClymonds' ruling that there are no issues to adjudicate should be upheld, the SEQRA process was completed and the permits should be issued.
Many local governments and business and wine-related organizations opposed the project. On Monday, the Schuyler County Legislature rescinded its earlier support for the project.
Finger Lakes, in 2016, modified the project by eliminating the planned storage of butane, one of two brine storage ponds and a planned rail and truck terminal to transport LPG and offering financial support projects to monitor and improve Seneca Lake water quality.
Seggos said his denial of the permit applications still means several issues could be eligible for adjudication.
"My responsibility is to apply the Environmental Conservation Law fairly and in the manner intended by the legislature. In this regard, I need to give weight to environmental protection considerations as well as social, economic and other essential considerations," Seggos wrote. "Based on my review of the record and the final supplemental environmental impact statement in this matter, it is clear that this project is not permitable."
Vintner Will Ouweleen, secretary of the Finger Lakes Wine Business Coalition, said, "We are not the gas and garbage dump for America and we are and will continue to be one of the most exciting wine regions in the world."
Efforts to contact Crestwood officials for comment were unsuccessful.