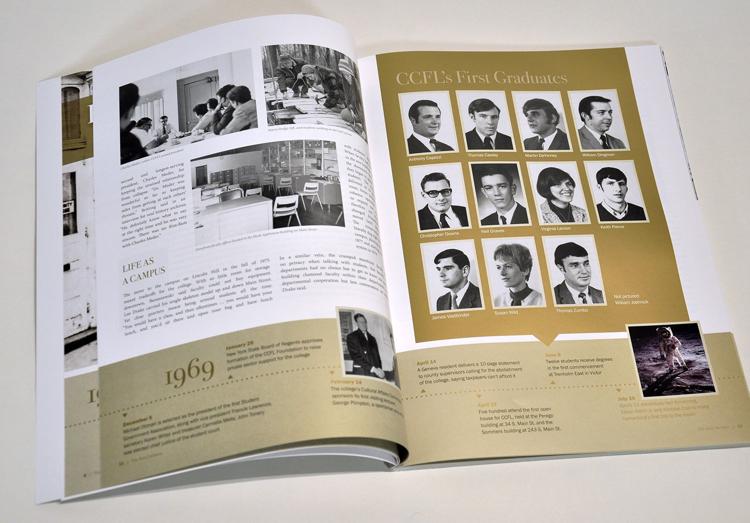 HOPEWELL — The Finger Lakes Community College campus has been a mainstay on the edge of the Canandaigua city limits for more than four decades.
While it seems hard to believe now, there was a time when there was no campus — and the future of the college was murky.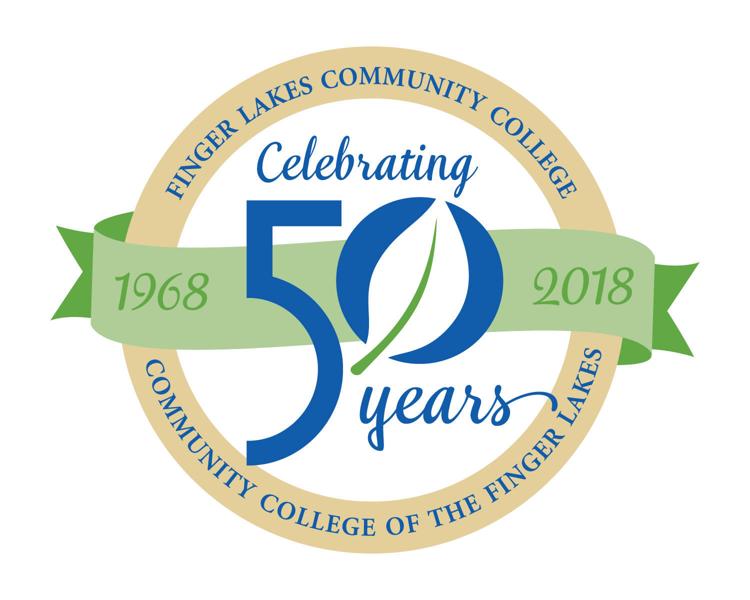 "There were some years when you were thinking, 'Where do I go look for another job?'" said Henry "Hank" Roenke, a longtime professor in the conservation department who is now retired. "It wasn't a day-to-day thing, but it was year to year. You never knew, until they passed a budget, if you were going to have a job. That was a very real feeling for almost everybody who worked here at the time."
It makes what's planned for Feb. 1 special for Roenke and a small group dubbed the "Storefront Pioneers," a reference to the days when classes were held in downtown Canandaigua.
"From the Storefronts to Lincoln Hill: Celebrating 50 Years at FLCC" is a series of events scheduled for 2 to 6:30 p.m. at the main campus. They will recognize Feb. 1, 1968, the day the college — then called Community College of the Finger Lakes — began full-time, credit-bearing classes.
"FLCC was established to serve a dual role of preparing students for transfer to four-year schools and training the local workforce, and that is still our mission today," college President Robert Nye said. "Our 50th anniversary event is a great opportunity to reflect on how far we have come and how so many people have played such important roles in making our community college what it is today."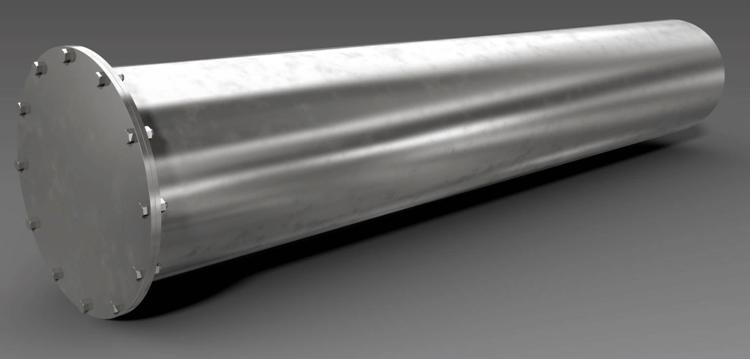 The college will mark a half-century by sealing a time capsule, releasing a commemorative book, and unveiling a gallery exhibit of works by FLCC's first art faculty members and students.
All events are free and open to the public.
If the college closes that day for winter weather, the event will be rescheduled for Feb. 8.
2 p.m. — Exhibit opening and artists' talk for "Mentors and Mentees: Celebrating 50 years," Williams-Insalaco Gallery 34, first floor. FLCC retirees Thomas Insalaco and Wayne Williams, along with some of their first students, will discuss their work.
3 p.m. — FLCC Student Corporation time capsule dedication. Student leaders will display a new time capsule to be buried on FLCC grounds in May and opened in 2068.
3:15 p.m. — 50th anniversary memories. Faculty and staff from the 1960s and '70s will share memories of the college's early years, including the storefront days and when the main campus opened in 1975.
Waterloo resident Mary Wilsey experienced those early years, first as a student and then as an instructor. A 1968 Waterloo High School graduate, she became a CCFL student in the fall of '68 and remembers the storefront days fondly.
"We had an instructor from CCFL, Grove Nagle, who came to Waterloo and talked to anyone interested in going to the new school," Wilsey recalled. "I didn't know at that time what I wanted to do or where I wanted to go to college. He was just so warm and caring, and I knew it was the place for me.
"It didn't bother me at all to be in storefronts. We walked up and down Main Street to our classes. The instructors were wonderful."
After earning her associate degree from CCFL, Wilsey obtained bachelor's and master's degrees from Nazareth College. She taught a year in Sodus, was hired as a part-time faculty member at CCFL in the fall of 1974, and became full-time shortly thereafter. She wound up spending 41 years as a full-time business professor, including 12 as department chairperson, before retiring from full-time work in 2005.
"The 'Storefront Pioneers' laid the groundwork for students to succeed. That is what Finger Lakes Community College has always been about," said Wilsey, who still works part-time for the college teaching online courses. "I remember when the campus opened, we had classrooms where the light switches worked in a couple of different classrooms, so if someone wanted to show a movie and turned off the lights, the lights went out in other rooms. You just rolled with it."
In September 1965, the Ontario County Board of Supervisors voted to start a community college on the advice of a committee led by South Bristol Supervisor Arthur Hawkins. The first college Board of Trustees met in November 1966 to begin the process of finding space in downtown Canandaigua for classrooms, labs and offices, and hiring the first employees.
The board appointed Roy Satre as the first president of the college in April 1967. The college launched noncredit, evening classes in September of that year, then began offering credit courses in 1968.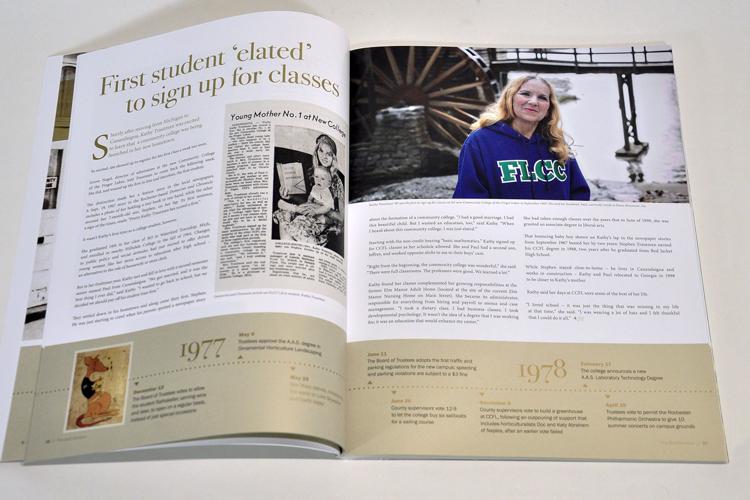 While he wasn't an original "Storefront Pioneer," longtime physical education instructor and athletic director Dennis "Putt" Moore remembers the early days well. He joined the college in 1972 and retired in 2005.
"To be honest, when we started downtown one of our main goals was just to survive. We didn't know at that time if we were even going to have a campus," Moore said. "When we got approval for the campus, that is when we knew we were going to be an entity and survive. I'm extremely honored with having been here pretty much since the beginning, seeing how much we have progressed since then, and how much of a positive effect we've had on the four or five counties in our area."
Current Athletic Director Bob Lowden, who has been at the college since 1988 and succeeded Moore as AD in 2005, said the college was recently named the top "best value" junior college in the SUNY system. It is also ranked in the top 30 in the country.
"Obviously, there have been a lot of changes from when I started until now," said Lowden, who coached the FLCC baseball team for many years. "Our athletic program has expanded immensely, and we continue to adapt.
"There is a little bit of buzz around campus when it comes to the 50th anniversary. Some people are excited that we are bringing back the 'old-timers' like Putt, the 'Storefront Pioneers' if you will. I am looking forward to hearing stories of the early days and speakers who will share some good stories."
Lenore Friend, the college's director of public relations and community affairs, is one of the authors of the commemorative book (see accompanying article). She worked with community affairs staffers Sarah Butler and Jessica Youngman to make it happen.
"I think a lot of people are welcoming the opportunity to look back and see how far the college has come," Friend said. "The 'Storefront Pioneers' believed in the concept.
"We are looking forward to the Feb. 1 event, and we hope a lot of alumni and retirees turn out and share their memories."