NEWARK — He was an FBI agent investigating Ku Klux Klan activities in Mississippi. He later became a district attorney and a judge, known in legal circles for superior skills and a sometimes-sharp personality.
All those things — and much more — marked the life of former Wayne County Court Judge Steve Sirkin of Newark, who died Jan. 15. He was 80.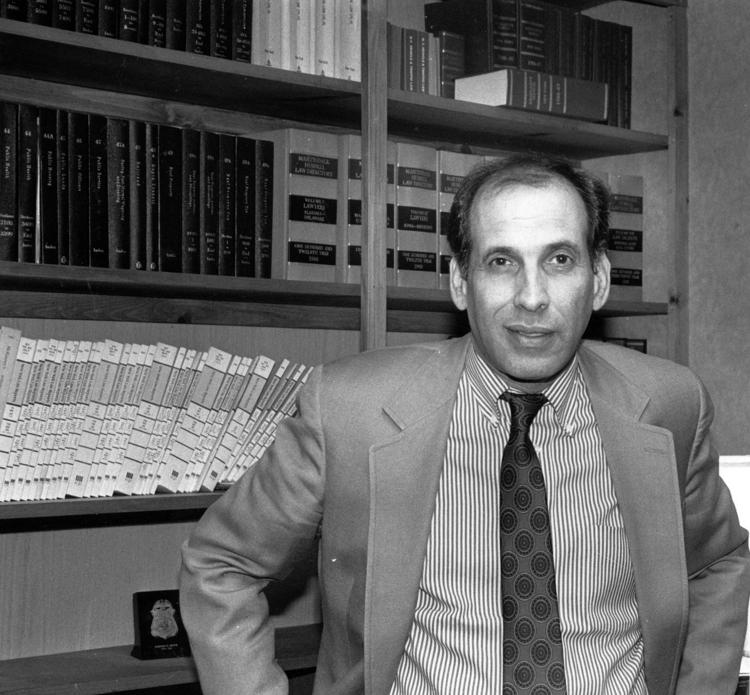 While Sirkin's brusque nature was difficult for some to handle, no one disputed his legal skills, noted Wayne County Court Judge Rick Healy.
"He's probably one of the best lawyers I ever met," he said. "As judge and as DA, he knew the law very well."
Healy should know. Sirkin hired the Wayne County native, who was working in New York City at the time, to come home and serve as an assistant district attorney under him in the 1980s. Healy also worked in Sirkin's private law practice.
Back then, the district attorney job was part-time.
Sirkin was appointed DA by then-Gov. Nelson Rockefeller in the early 1970s when Paul Kehoe resigned. Later, he was elected to a full term.
"He and I handled the big cases," Healy recalled.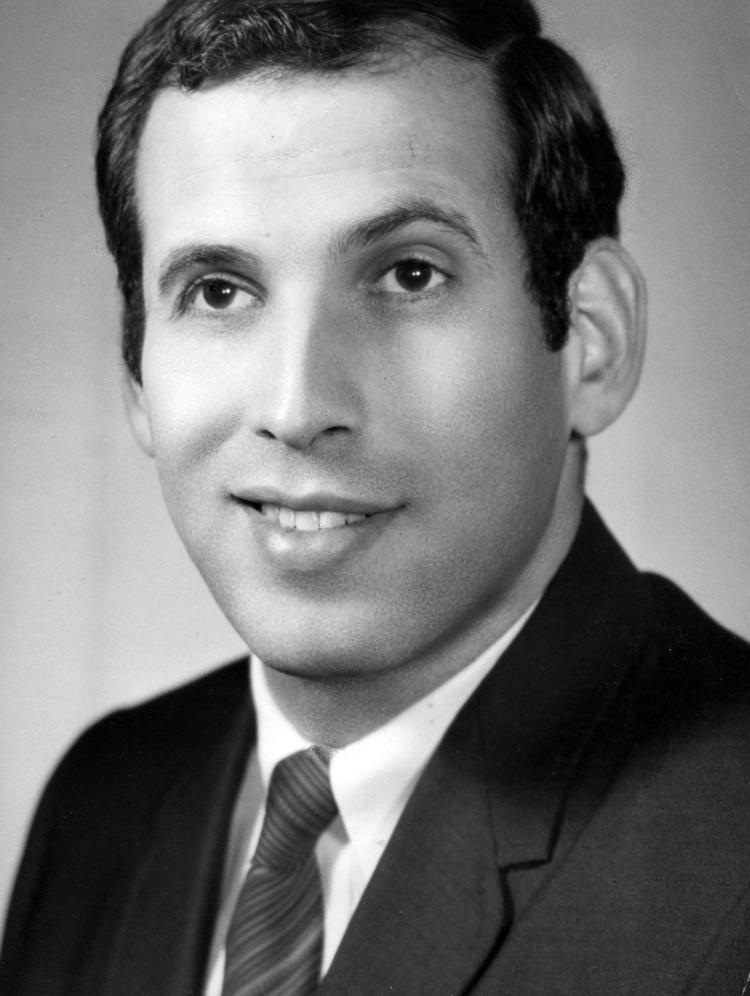 In an interview with the Finger Lakes Times in 1977, Sirkin talked about the job of DA.
"A DA's job is not solely to convict people, but to do just for everybody," he said. "The public should not be so concerned with the scorecard. They should be concerned with integrity. You've got to trust the DA's office. If you don't trust the DA's office it breaks down. …I've maintained an office which is totally free from political favoritism or status-favoritism. Just because a guy's a big yokel doesn't mean (anything). We've had cases where I've been asked to do favors for people and I absolutely refuse."
Sirkin served as DA until 1989, when he was elected Wayne County court judge. He retired in 2009 after reaching the mandatory New York state retirement age of 70.
Healy succeeded Sirkin as DA. He was elected county court judge in 2016.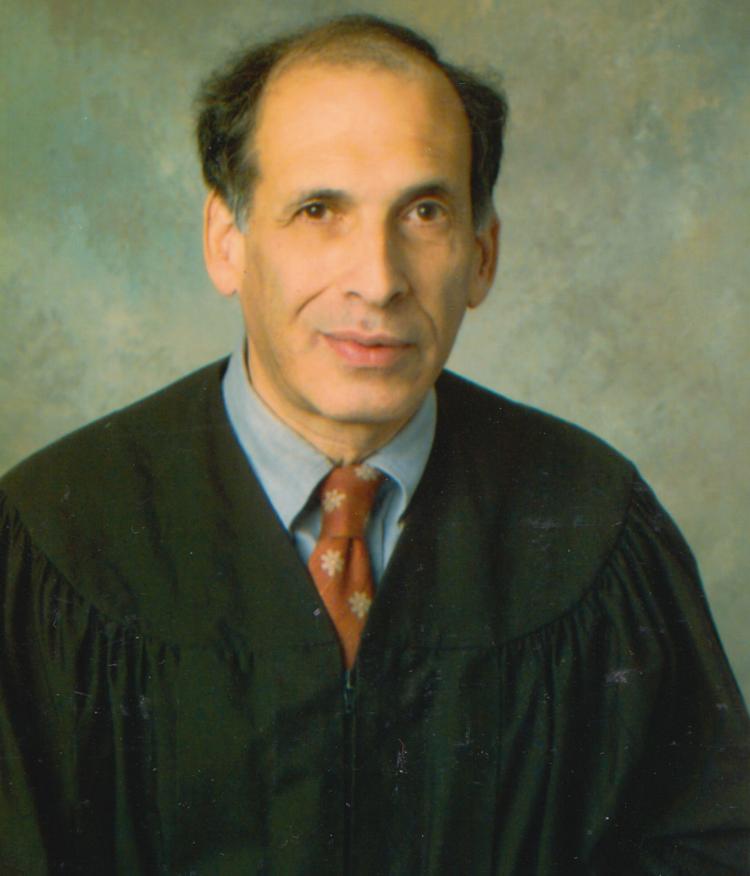 "I enjoyed trying cases when I was DA and he was judge," Healy recalled.
He said Sirkin liked to keep the legal process moving along and would cut off long-winded attorneys when they were getting off point.
"Everything was quick with him," Healy recalled. "He was a bit impatient, but he got the job done."
Healy said Sirkin "ran the court pretty tightly," and that it's a courtroom style he favors as well.
"I like to move things along, and that's what he did," Healy confirmed.
While Sirkin's personality was occasionally mercurial, "I understood him very well," Healy said. "I always had a good relationship with him."
'I really loved him'
So did Louise (Hoffman) Broach, who got to know Sirkin as a young reporter.
"We were friends for nearly 35 years," said Broach, who works in state Assemblyman Brian Manktelow's district office in Lyons. "He did my wedding, one of only like four he did when he was a judge.
"I really loved him. I first met him as a very young reporter, and he hated reporters. The first thing he said to me was 'No comment!,' and I said, 'How can you say that? I haven't even asked you anything!," and we sort of took it from there. When he retired from the bench, he didn't want me to interview him, so I wrote about him anyway, for the Wayne County Star, and he loved it and sent me a note afterward."
She recalled that when Sirkin was DA, "he would regularly yell at me. I'd yell back, and then he would tell me what I wanted to know."
Broach noted they both shared the Jewish faith in a county "with about five Jewish people, so I think that there was a bond there too."
Broach said Sirkin didn't talk much about his time as an FBI agent. He started with the agency after graduating from Syracuse University in 1964 and left four years later after working in Kentucky, Louisiana, Mississippi and New York. He returned to Newark to practice law.
Sirkin earned the respect of leaders in Wayne County law enforcement, including Sheriff Barry Virts.
"District Attorney Sirkin taught me the finer talents of interview and interrogation strategies," Virts related by email. "He would use examples of when he was an FBI special agent and/or when we would review other cases. When he was the Wayne County court judge, I testified in front of him many times. He knew exactly what I did, why and all within the law, because he was the one who taught me. I learned so much from Stephen Sirkin."
"He had a brilliant mind regarding the law, but there was a side of Sirkin you did not want to be on, both as district attorney and Wayne County Court judge, because he had no patience for those who were not prepared and/or were lazy in their work," Virts continued. "I was so privileged to be mentored by the Honorable Stephen Sirkin when he was the Wayne County district attorney when I was a sergeant and criminal investigator."
Wayne County Administrator Rick House, a former county undersheriff, echoed Virts on the need to do your homework when working with him or before him.
"When I was with the sheriff's office, a large number of cases were prosecuted by then DA Sirkin, and I testified before him several times when he was the judge," House wrote in an email. "Judge Sirkin had an exceptional legal mind and was outstanding both as district attorney and judge. He was a stickler for thoroughness and accuracy. No matter what your role, you always came into his courtroom on time and totally prepared. He will be sadly missed."
A son's perspective
While Sirkin may have been a standout in the courtroom, he just as comfortable at home, with interests ranging from cooking to gardening.
Always one who needed to stay busy, his son, Jonathan said, his dad could be found creating meals in the kitchen or outside doing lawn and garden work. He said the latter was something his father often did after working in Family Court, where the proceedings are often difficult and personal.
Jonathan said his father would decompress by hopping on his 1944 Ford Tractor, with Bush Hog attached, to mow the yard.
"He loved being outdoors," he said. "He would never sit still. He was always doing something."
In the kitchen, his father was a good cook, but he remembers no matter how hard his dad tried, he could never get bread or pickles to come out right.
"He made great Caesar salad, and he had a recipe book that I'm going to cherish forever," he said.
Jonathan said his father had a great sense of humor and was quick with a retort — a style of humor that he normally employed with his friends, not family.
"He was amazing," he said. "He was kind and fair and generous. He always had my back, and I could always depend on him. He was there, no matter what."
He said his father also encouraged him to find balance in life. Though his father was a workaholic by nature, "he believed in getting away, keeping a balance."
Jonathan points to the respect his father had as an attorney, judge and friend.
"It makes me proud to be his son because of that," he said while battling back tears. "I cherish the time I had with him."
Added Healy: "He served this county very well."