GENEVA — Janet Khoury remembers a time when local teenagers looking for good tunes and a hot dance floor flocked to Club 86.
"This was right under our nose," she said. "It was the place to go and just dance your heart out."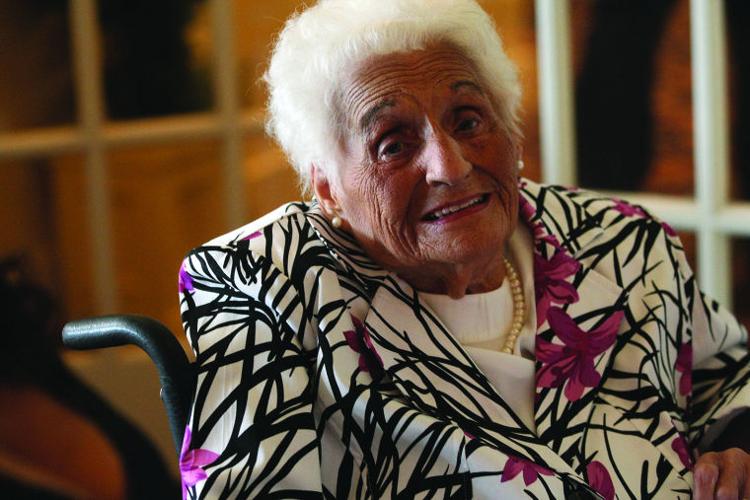 Khoury spent time at Legott's Club 86 in the 1950s. Her husband, Donald Khoury, remembers even further back. He had dinner with Tony Bennett when the now-famous entertainer performed in Geneva as a relative unknown.
"It was jumping," he said of the Club. "I mean really, for the young people to get out on the dance floor was just really exciting."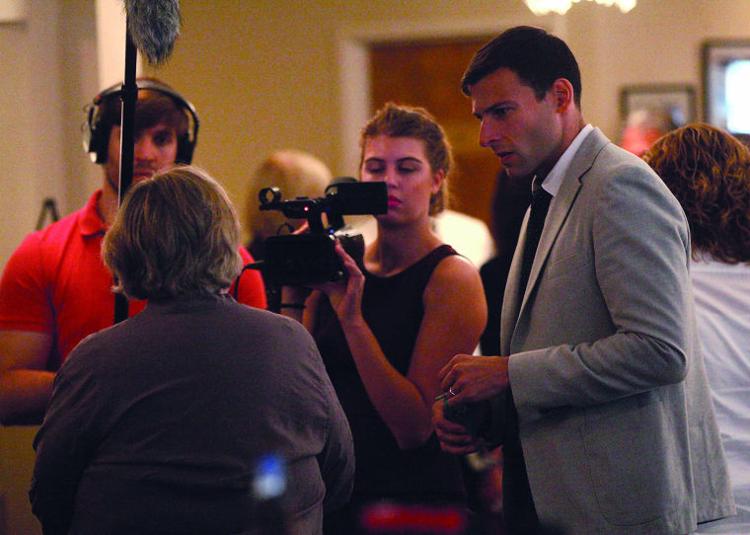 The Khourys were among the 100 or so people who visited the Club Thursday at the invitation of filmmaker Jim Augustine, who is Janet Khoury's cousin, and the Geneva Historical Society.
Augustine is making a documentary about the Club and hopes to make a feature film. He and his crew gathered stories from attendees Thursday as they looked over memorabilia from the Club's heyday in the 1940s and 1950s.
"We're excited about how many people came here," Augustine said. "People are correcting stories, adding new stories."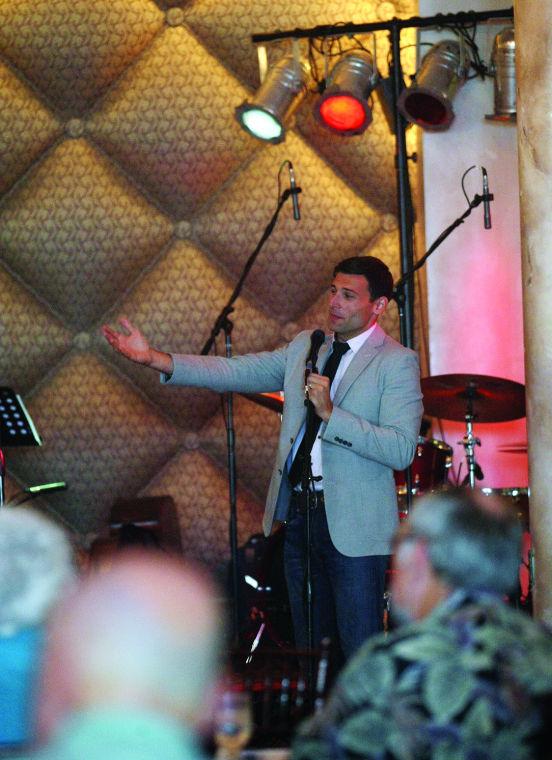 Former employees reminisced about playing ragball in the main dining room during breaks from all-night cooking sessions. People who grew up in the neighborhood remembered the big bands that came to play at Club 86 and the numerous weddings and family events held there.
Peppy Jaynes, perhaps uniquely, remembered opening night in 1947.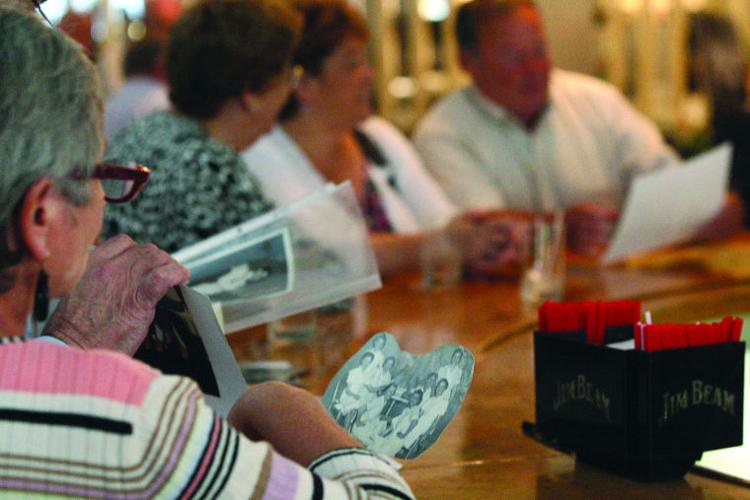 "They were packed," said Jaynes, who worked at the Club for years. "I remember Jane Russell, Lionel Hampton, Tony Bennett. ... It goes on and on."
Jaynes found herself in a group photo taken at a 1949 Christmas party. Jane Russell, the actress who scandalized the nation with her performance in the risqué 1943 film "The Outlaw" stood off to the right.
Jaynes said she remembers her years at the Club fondly.
"They treated me like family," she said. "Jimmy [Leggott, the owner and founder] was wonderful."
Guests pored over old menus and wedding bills, marveling at the low prices. Others looked through scrapbooks filled with contracts signed by some of the biggest names in show business.
The three-hour event featured lunch and a performance by Robin McKelle, a world-renowned jazz and soul singer who grew up in Rochester. McKelle sang old standards but also offered something new: A song written especially for the occasion.
"Last night, hearing it made me cry," Augustine said. "It's a beautiful, beautiful song."
Bill Leggott, who now runs the Club, was delighted with the event. He's happy about the documentary, too.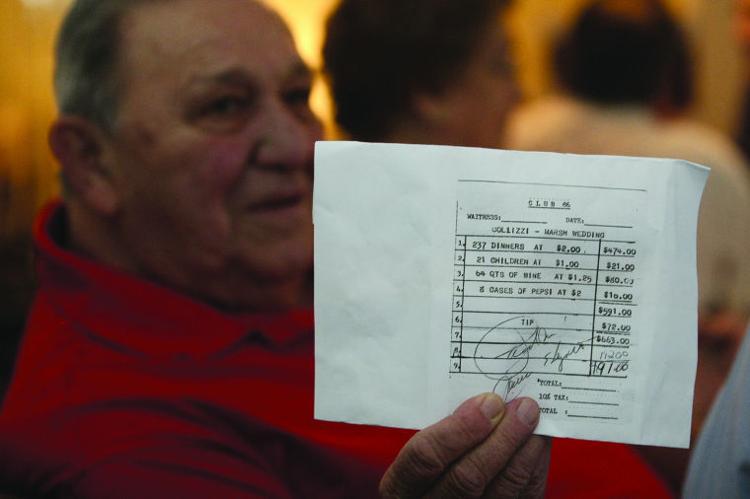 "I think it's great," he said. "There's a lot of memories of Club 86 for a lot of different people. It means a lot to me, and I know it means a lot to people who grew up in this area."
Augustine, a Rochester native who often visited his grandparents in Geneva and spent time at Club 86 before beginning his career on Broadway, hopes to make a 12- to 16-minute documentary about the Club later this year.
After that, he will work on the fictionalized feature film, which he would like to shoot in the spring or summer of 2015 if the project garners enough support. He hopes to draw big-name talent, and as with the documentary, he hopes to shoot as much of it as he can in Geneva.
Like many of the other guests, the Khourys are thrilled with that plan. Janet Khoury thinks it will be great for a wider audience to learn about what happened in Geneva.
Jaynes, who thinks the attention is terrific, put it more simply.