The Finger Lakes Times has received an unusual number of letters to the editor — both emailed and handwritten — relating to an item that ran on Page 5A of our Nov. 16 edition: The New York State Police arrested a woman, Elizabeth Catlin, for practicing midwifery within the Mennonite community, allegedly while she was unlicensed.
The 53-year-old was charged with a state Education Department felony for not being authorized — officially — to perform such duties in this state.
All the communications we received were supportive of Catlin. Among the issues? Many are outspoken about the state police's characterization of Catlin as "posing" as a midwife and for years "exploiting" pregnant Mennonite women. All of the letters carried a similar sentiment: Nothing could be further from the truth. Some called for the charges be dropped.
And perhaps for good reason.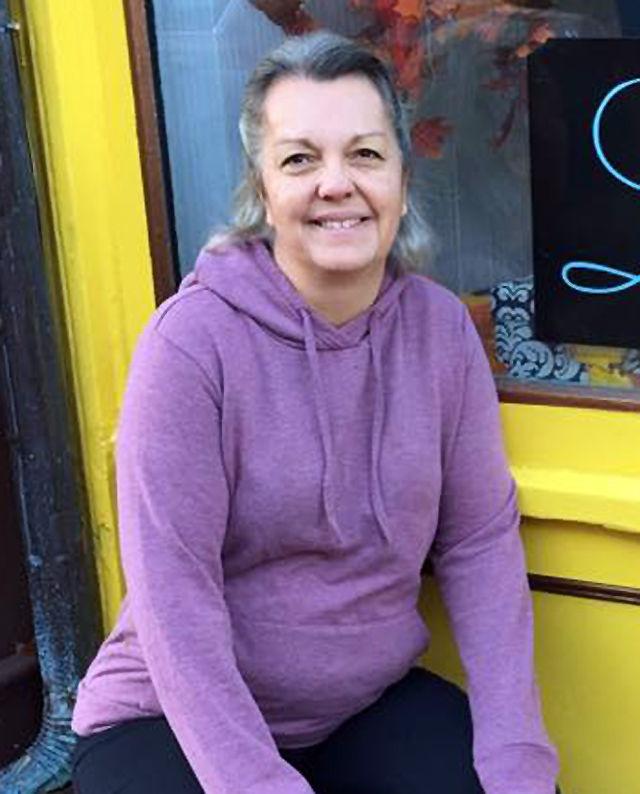 Of particular significance is a letter from Elias and Kaylene Hoover of Penn Yan:
"We understand that Elizabeth is a Certified Professional Midwife (CPM), and although she does not have the college degrees required to be a NYS Licensed Midwife, we understand that the CPM certification is recognized for home birth practice by 30 other states," the Hoovers wrote. "This level of education is completely acceptable to us as her clients. It is of utmost importance to us to be able to continue to receive her educated, experienced care as our birth attendant in our homes ..."
This is significant because so many other states accept CPM credentials along with licensure, certification, documentation or registration. The education requirements for licensure as a nurse midwife in New York include completion of a master's or higher degree program in midwifery or a related field.
I reached out to Catlin. However, because the case continues to be investigated — and coupled with the advice of her attorney — she declined to comment other than to say she was "humbled and amazed by the love and support" she has received. Catlin did confirm she is CPM-certified.
The word lay is something that, in the case of Catlin, falsely implies she has no formal training.
So the question needs to be asked, why go after Catlin?
I contacted Ontario County District Attorney Jim Ritts.
"This is an ongoing prosecution and investigation," he wrote in an email. "Ethically, attorneys are very limited in what they can disclose or state about a pending case. That is particularly true about why investigations are initiated or what the probable cause for arrest might be. As a result, we can offer no statement about her case."
Catlin's fight is not a new one for lay midwives nationwide. It has been happening for decades, usually with protests sparked by the state filing civil and criminal charges against someone like Catlin.
In Connecticut, Nebraska, Ohio and West Virginia, lay midwives are permitted. In eight other states, judicial interpretation varies.
Many Mennonites prefer a lay midwife. They offer these communities a less costly option for home birth, something that costs between $1,000 and $2,000 and includes months of prenatal and after-care. Lay midwives also will go into a home any time of the day or night due to the transportation limitations of Mennonites and Amish. Licensed midwives cost more, in part because of the malpractice insurance they carry.
Since many Mennonite mothers-to-be don't have insurance, the cost of even a trouble-free birth in a hospital can be extremely expensive. It's interesting that out-of-hospital births, statistically speaking, are far less likely to involve Cesarean sections — 5.3 percent compared to 24.7 percent in a hospital. And, delivering a baby in a hospital usually involves a trip, at least in the immediate area where Canandaigua's F.F. Thompson and Newark-Wayne Community hospitals are the closest that still offer birthing options.
Many Mennonites feel God is with them and will provide for their needs at home. One letter mentioned that Catlin always prepares patients by telling them that, if needed, mothers would be transported to a local hospital.
A Mrs. Burkholder of Penn Yan also wrote.
"I am the mother of 10 children and 7 grandchildren," she wrote. "God was good to grant us all home births."
The letter went on to say one of the Burkholders' grandchildren was born with a genetic, terminal illness. He lived for only a few weeks, but Catlin was beside them and supportive while his special needs were addressed. They felt her advice and willing hands exceeded typical hospice care.
Home births are uncommon, accounting for less than 1.3 percent of all births, according to figures from the Centers for Disease Control and Prevention. However, for Mennonites it is, by choice, a top option.
According to Lisa Martin of Stanley, her firstborn suffered a traumatic hospital experience. The successful births of her next three children were under the care of Elizabeth Catlin.
It is clear that Catlin has for years been an integral part of the close-knit Mennonite community, providing a service in a very capable way that is not only wanted but needed. I hope the authorities take into account the bigger picture and consider the cultural elements and traditions of Mennonites, along with the competency and qualifications that would legally allow Catlin to perform her duties in over half of the United States.